It would be impossible to defeat climate change if Europe relied on green hydrogen to heat its buildings — but a small amount of renewable H2 would be needed in heating for the lowest-cost, climate-friendly solution, according to a new independent energy-system study.
The only feasible way of staying within "planetary boundaries" — ie, conditions that will allow humanity to develop and thrive for generations to come — was through the electrification of Europe's heating systems, academics from the ETH Zurich university in Switzerland report in a scientific paper due to be published next week in the Energy Conversion and Management journal.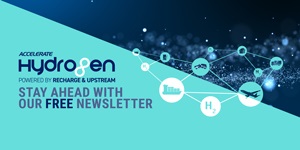 Hydrogen: hype, hope and the hard truths around its role in the energy transition
Will hydrogen be the skeleton key to unlock a carbon-neutral world? Subscribe to the weekly Hydrogen Insight newsletter and get the evidence-based market insight you need for this rapidly evolving global market
The use of 100% green hydrogen to heat buildings across Europe would transgress "several planetary boundaries", and cost two to three times more than electrification through heat pumps — largely because such a system would require four times as much renewable electricity.
Using 100% blue hydrogen for Europe's heating would actually be cost-competitive with an all-electric option, but would be "vastly unsustainable", says the study, entitled Planetary boundaries assessment of deep decarbonisation options for building heating in the European Union.
However, the lowest-cost option that would keep the world within planetary boundaries would require 4% of the EU's heating to come from hydrogen — 37.4% of which would be green, and 62.6% blue, it points out.
This energy system would require a carbon price of €210/tonne to achieve cost parity with today's heating system, but hydrogen-only scenarios would have a way higher abatement cost of €1,450-1,600 per tonne.
"The insights from this work indicate that heat pumps and renewable electricity should be prioritised over hydrogen-based heating in most cases," say the authors, chemical systems engineering professor Gonzalo Guillén Gosálbez and post-doctoral researcher Till Weidner.
To ensure that enough clean energy is available during the winter months to enable an all-electric heating system across Europe, more interconnectors between countries would need to be built, as well as gas-fired power plants with carbon capture and storage (CCS) for back-up power when the wind isn't blowing and the sun isn't shining.
"Balancing supply and demand through a combination of trade and dispatchable generation means there was almost no need for energy storage," they explain. "Thus, expanding interconnector capacity and deploying GasCCS and some nuclear might be cheaper than deploying large-scale energy storage technology while staying within planetary boundaries."
The study also took into account the costs of building the required infrastructure for both all-electric and all-hydrogen solutions.
"Although transmission and interconnector costs are similar for the electrification vs hydrogen-only scenarios, the end-user cost is significantly higher due to the hydrogen storage tanks required for individual buildings not connected to the grid," it says.
Conclusions
The study concludes by explaining that "hydrogen is too expensive and beyond the safe operating space [for the planet]".
"Direct electrification via heat pumps was strongly favourable for all countries and irrespective of restrictions on capacity or collaboration," it reports.
"Predominantly using blue hydrogen for grid-connected users is cost-competitive with electrification but is far from being absolutely sustainable when considering the occupation of safe operating space of the planetary boundaries, in particular climate change.
"Producing hydrogen through renewable electricity and PEM electrolysis (green hydrogen) reduces impacts to almost acceptable levels but is vastly uneconomical. The main explanation for higher costs and impacts is the overall efficiency of hydrogen boilers (around 75% based on HHV [higher heating value], including production) compared to heat pumps (between 200 and 400%)."
A recent review of independent studies into the decarbonising heating found that 32 had argued against the use of hydrogen for heating, with none in favour.
This ETH Zurich study is the 33rd to do so, according to the author of that meta-analysis, Jan Rosenow, who heads up sustainability think-tank the Regulatory Assistance Project.