US electrolyser maker Plug Power has pulled out of a 50-50 joint venture with Fortescue Future Industries (FFI) — the green hydrogen company owned by Australian iron-ore billionaire Andrew Forrest — that was building a 2GW electrolyser gigafactory in Queensland, Australia.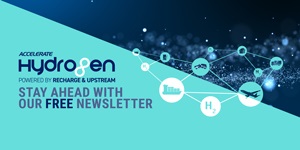 Hydrogen: hype, hope and the hard truths around its role in the energy transition
Will hydrogen be the skeleton key to unlock a carbon-neutral world? Subscribe to the weekly Hydrogen Insight newsletter and get the evidence-based market insight you need for this rapidly evolving global market
Construction on the A$116m ($82.3m) facility began in February last year, and FFI says it will now produce alkaline and PEM electrolysers designed by its own engineers rather than Plug, telling Hydrogen Insight that the plant is on track to produce its first electrolyser in the first half of 2023.
"We decided that we didn't want to build a factory with them [FFI] because we saw the economics, we could do better," Plug Power's chief financial officer Paul Middleton told a business update call with investors on Thursday. "So we really didn't think that was worthwhile."
FFI, however, remains bullish about the gigafactory, with CEO Mark Hutchinson telling Plug to "bring it on".
"The feeling really was that we were advanced on our own technology and the IP [intellectual property] was ours and we can do it at scale," he told a briefing for analysts and media on Friday.
"We want to control our own destiny. Our demand is going to be huge, we think there is enormous value in owning the technology and it is going to develop very, very quickly.
"I believe we can get the best economics out of our electrolyser facility, [Plug CEO] Andy [Marsh] has a different view, that is fine, so bring it on."
He added that the plant in Gladstone, Queensland, "is going ahead as planned, nothing changes what the exciting thing is — it's going to be Australian technology".
Plug's decision could be considered a setback in its expansion plans, however.
Research house BloombergNEF stated last year that Plug would have the largest annual electrolyser manufacturing capacity in the world by the end of 2023, with 3GW in total. But the withdrawal from the FFI plant means it would only have 1GW, placing it in joint 12th in the BNEF list.
Hutchinson said in September that FFI was planning to increase its electrolyser manufacturing output beyond 2GW, saying that would not be sufficient to meet demand and that expansion plans would be "announced over the next few months".
The FFI-Plug joint venture was announced in 2021, with Plug stating at the time that the two companies "intend to build a 2GW factory to produce large-scale proton exchange membrane (PEM) electrolysers, with the ability to expand into fuel cell systems and other hydrogen-related refueling and storage infrastructure in the future".