Chinese-made electrolysers may be far cheaper to manufacture than those made in the US or Europe — but the risk that they will flood Western markets and undercut local suppliers on cost may be overstated, according to a panel of electrolyser manufacturers and developers assembled by Hydrogen Insight.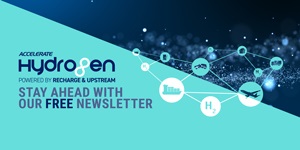 Hydrogen: hype, hope and the hard truths around its role in the energy transition
Will hydrogen be the skeleton key to unlock a carbon-neutral world? Subscribe to the weekly Hydrogen Insight newsletter and get the evidence-based market insight you need for this rapidly evolving global market
Research house BloombergNEF has said that Chinese electrolysers are a quarter of the price of equipment made in the US or Europe.
This has led to calls from the industry in the West, and especially in Europe, for more protectionist policies to prevent a scenario in which China undercuts domestic suppliers and ultimately monopolises the global market — something that happened in the solar panel sector in the 2010s.
"The fact is that today, China is the biggest market for hydrogen in the world, their value chain is much more advanced and developed than ours," said Constantine Levoyannis, head of EU affairs at Norwegian electrolyser manufacturer Nel, which signed an open letter at the beginning of this year calling for 'Made-in-Europe' requirements on electrolysers.
"We're in a position right now where EU manufacturers make up close to 30% of global manufacturing for electrolysers, China has around 40%, and the US has around 20%. History dictates that that can change very fast if we don't play our cards right."
And while much of this supply chain is focused toward delivering equipment to domestic projects, he anticipates that Chinese companies will increasingly invest in gaining market share in Europe.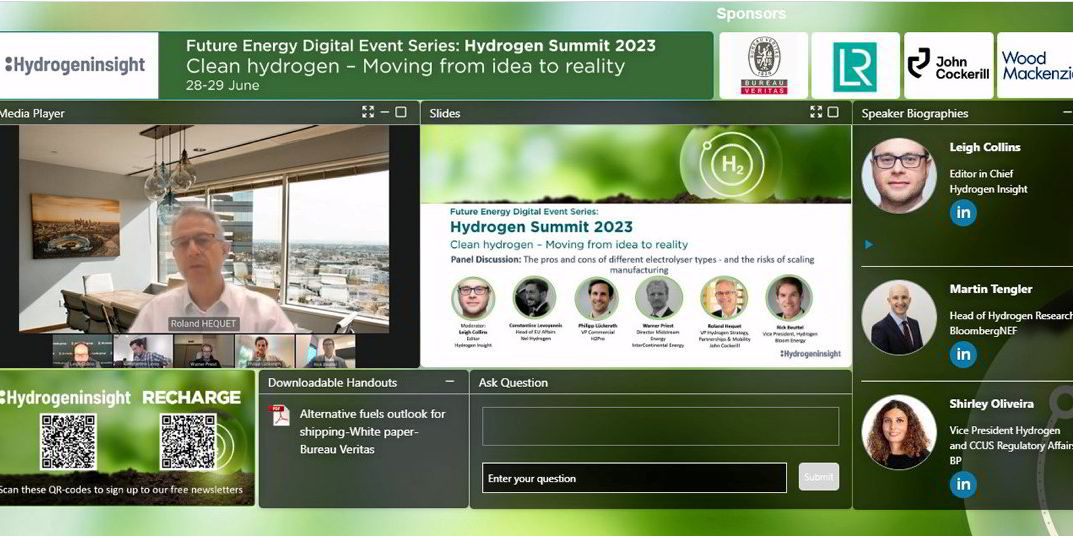 "The main difference is on capex [capital expenditure]. It's going to be hard to beat the Chinese on capex, what do we have to do? We have to beat them on opex [operational expenditure], on quality, on the efficiency of our systems," Levoyannis explained, adding that Europe has several levers to adjust the cost of imported Chinese equipment, such as the Carbon Border Adjustment Mechanism or higher human rights and labour standards in procurement.
Indeed, the European Commission unveiled a proposal in March for 40% of electrolyser capacity in the EU to be made in Europe.
But Roland Hequet, vice president for strategy, partnerships and mobility at Belgium's John Cockerill — which produces electrolysers in China through its Cockerill Jingli subsidiary — argued that the 75% difference in capex only accounts for the price of Chinese electrolysers sold into the domestic market.
"Most of the time, the comparisons are made where the Chinese prices that came out of China are not related to projects that would be in the [United] States for example, because of standards," he said.
While the difference in official technical standards between China and the US or Europe means that Chinese companies can manufacture at a much lower cost, they still have to comply with import nations' regulations — adding compliance costs back on.
Hequet raises European EN standards as an example, which, for steel, for example, imply production in Europe. "I remember a few years ago looking at those, we had a 30% priced-in control between Chinese steel without EN code and EN-stamped steel that could be used in Europe," he said. "All those do make a difference."
Warner Priest, director of midstream energy at green hydrogen developer Intercontinental told the Hydrogen Insight webinar that while "Chinese electrolysers are definitely on the cards" for his company's projects, such as the 14GW Australian Renewable Energy Hub (AREH), the cost of bringing imports up to domestic standards, as well as shorter equipment lifetimes balance out the low upfront cost.
"We don't believe they are 75% cheaper," he said. "When they land in Australia and you need to upgrade them to the requirements, the local standards, they're going to end up being on a par with the other suppliers."
China's grid is currently dominated by coal-fired power plants, which could add a huge carbon footprint onto electrolyser factories in the region, and could go against companies' ESG commitments.
"It's very important that, in the renewables sector, that we don't try and fix one thing but create a problem elsewhere, so the environmental impacts associated with the production of those components that make up the electrolysers are also very important for us," Priest added.
The West could also catch up to China when it comes to reducing electrolyser costs through automation and economies of scale, said Hequet.
Rick Beuttel, vice-president for hydrogen at solid-oxide electrolyser manufacturer Bloom Energy, added that highly automated factories reduce the lower labour costs in China. "It's actually surprising… how little actual variable labour [cost] there is per cell per stack".
Philipp Lückerath, vice-president, commercial, at Israeli electrolyser start-up H2Pro, added: "When you look at highly automated production and [if] material sourcing is on the same cost level, there is not much of a cost difference in the end."
But while China's threat to US and European electrolyser makers in their own markets may be overstated, Western companies are not planning to produce their machines in China to take advantage of the lower cost base.
Hequet confirmed that John Cockerill does not plan to export electrolysers made at its two 1GW factories in China, but instead plans open giga-scale factories in different parts of the world — including the US, India, the UAE, Morocco and France — to supply local markets, thus reducing shipping costs.
"One territory, one product, one way to conduct projects, and that's why we have all those gigafactories worldwide to address those markets."
H2Pro is currently exploring sites for its first commercial-scale factory to produce its unique E-TAC electrolysers, with a particular eye to locations near demand centres to reduce the need for shipping heavy equipment. But "the first step, for sure, we will not be in China, it'll be in Europe or the US", Lückerath said, in part due to concerns around intellectual property (IP) protection.
Bloom Energy takes a similar stance.
"We manufacture in the US," said Beuttel. "We have looked at outsourcing certain components to China. I think our real concern in solid oxide is more around IP protection to be really, really candid."
While Bloom has outsourced "some assembly" to India and South Korea, it has also chosen to "centre our manufacturing of the IP-intense components here in the US" in the short term, although Beuttel added that this could change as demand in different regions ramps up.
To watch the entire webinar for free, as well as the previous day's session on the impact of subsidies on the international hydrogen trade, click here.