Fears that there will not be enough hydrogen electrolysers to meet demand in the coming years is wide of the mark — there will actually be a glut that will make some manufacturers bankrupt, according to Norwegian analyst Rystad Energy.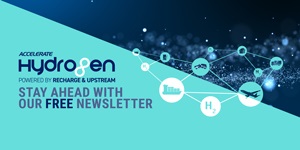 Hydrogen: hype, hope and the hard truths around its role in the energy transition
Will hydrogen be the skeleton key to unlock a carbon-neutral world? Subscribe to the weekly Hydrogen Insight newsletter and get the evidence-based market insight you need for this rapidly evolving global market
"There have been concerns that a supply bottleneck for green hydrogen could be on the horizon – however, our view is that the market is likely to be oversupplied this decade with at least 60% of the available [manufacturing] capacity not required for the expected projects," senior analyst Lein Mann Bergsmark wrote in a recent Rystad commentary.
While electrolyser manufacturers are flooding the market with machines built in expensive new gigafactories, their potential customers are hesitating, creating a massive overcapacity that will put manufacturers in a tight spot.
"It's not sustainable. As in any market economy — there will be winners, there will be losers, and there will be companies that will go bankrupt. This oversupply is going to send shivers down the market," Mann Bergsmark tells Hydrogen Insight.
She compared the announced plans for electrolyser manufacturing expansion with announced green hydrogen projects globally, and their respective dates for build-out, and found that demand will hover around 30-40% of available production capacity from 2024-30.
There is a clear rationale for electrolyser makers to scale up production ahead of the demand curve. Not only do they want to be ready to supply large orders when they come in, but economies of scale — particularly with large automated or semi-automated factories — will bring down production costs, potentially enabling them to undercut rivals and win more orders.
And huge gigawatt-scale orders are coming in the middle of this decade.
"Their interest is to always have enough capacity, to be able to bid for those large, flagship projects that everyone is talking about, to showcase their technology," Mann Bergsmark tells Hydrogen Insight.
"Manufacturers really do press on the gas when it comes to ramping up their manufacturing capacity, but they don't do it alone. European countries, for example, put money on the table to support tech suppliers' advanced large-scale factories. They also make effort to get the demand to pick up, and rightly so."
She continues: "You can have different opinions about what actions should be taken to speed up the hydrogen economy, but governments will not save companies that will later find that they cannot afford to sustain those large factories. And suppliers need to make those careful considerations themselves, and maybe you might want to grow a little bit more gradual than you have thought, more [in line] with the developments in the market."
Her analysis forecasts that in the second half of this decade, close to 80% of the market capacity will be dominated by large projects — leaving fewer opportunities for the smaller-scale factories producing less than 1GW of electrolysers per year.
This means that the risks are high either way — those manufacturers that don't scale up quickly enough risk being faced with a smaller market, while those that do scale up risk overexpanding and not being able to sell enough of their products to sustain multi-million-dollar investments in gigafactories.
And these expansion decisions have to take place at a time when the electrolyser industry is struggling to move from sustained losses to break even — with Rystad predicting that their financial results will deteriorate further in the coming years, from an already negative position.
"I am not trying to scare off investors, but they should take a very hard look at the manufacturers' investment decisions and opportunities because not all suppliers would be able to fill up their production lines with work," Mann Bergsmark explains.
For example, UK electrolyser maker ITM Power has recently pared back its aggressive 5GW expansion plans — announced a year ago with £250m of finance in place (worth $343m then, but only $290m now) — due to the "current business climate and cost escalation". The company filed a loss of £39.8m in the financial year up to the end of April 2022 (before interest, taxes, depreciation and amortisation), which had widened from £21.4m the previous year.
Supply-chain constraints and cost overruns have not helped ITM, nor has the fall in value of the British pound.
Plans for a new 1.5GW UK gigafactory have now been put on hold, with ITM planning to instead add some of that capacity to its existing plant in Sheffield, northern England. Another 3.5GW will now be built, in the medium term, but outside of the UK.
"Decisions like this could ultimately make potential investors more wary of handing over capital to electrolyser producers with big expansion plans on concern the funds may instead be used to finance existing operations," Mann Bergsmark wrote in her commentary.
What if more green H2 projects are announced?
Asked whether there could be a rush of new projects announced around the world in the next few years to improve the supply-demand deficit, she tells Hydrogen Insight: "That can happen, yes. Other things equal, that would mean less manufacturing oversupply. We haven't seen the full effect yet of policies communicated recently from the US, Europe, India and China.
"But it also takes time. Up to 2025, I expect that manufacturing capacity will increase more than announced projects due to the long-lead-time nature of projects, but longer-term demand really needs to grow faster than manufacturing capacity to bring us to a more sustainable path."
To make sure electrolyser makers come out on top as demand picks up, Lein advises manufacturers to make careful decisions on growth.
"The companies ramping up can be better at analysing their opportunities than me — they know the relative preferences of their customers," she says. "But sometimes it is difficult for companies to take the bird's-eye view that we can, looking at every single supplier and every project."