Fortescue Future Industries (FFI), owned by Australian billionaire Andrew Forrest, has finished the build of its first prototype electrolyser, less than three months after the collapse of the company's deal with big-name electrolysis firm Plug Power to supply technology for FFI's new electrolyser factory.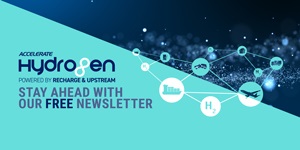 Hydrogen: hype, hope and the hard truths around its role in the energy transition
Will hydrogen be the skeleton key to unlock a carbon-neutral world? Subscribe to the weekly Hydrogen Insight newsletter and get the evidence-based market insight you need for this rapidly evolving global market
Now the build of the proton exchange membrane (PEM) machine is complete, the company is "on track" to deliver the first electrolysers off the production line this year, at FFI's 2GW Gladstone Electrolyser Manufacturing (GEM) facility in Queensland, Australia, FFI chief executive Mark Hutchinson told analysts yesterday (Monday).
"This is no small feat as we are the first in Australia to do anything like this," he said of the prototype milestone, adding that that construction at the A$116m ($77m) GEM is now complete on time and under budget.
Work on the factory's automated production line and testing facilities are set to begin soon, and production will begin in 2023, although the ramp up to 2GW of manufacturing capacity will take "a couple of years", he said.
US-based Plug Power was lined up to supply its flagship PEM technology for the GEM plant as part of a 50:50 joint venture with FFI, before pulling out in January, saying it didn't consider the economics "worthwhile".
But FFI chairman Forrest responded by pledging to build the company's own "home-grown" PEM electrolyser from scratch — within the original manufacturing timeline that would have seen first electrolysers off the production line in the first half of 2023.
The production schedule appears to have been pushed back to the end of this year, and it is not clear how FFI has managed to develop its own PEM technology in such a short time.
Hutchinson dodged reporters' questions on the development and specifics of the technology in yesterday's analysts' call, saying only that the technology is "advancing very well" and that it will not supply all of FFI's electrolyser requirements on its own.
"It doesn't mean that we won't be buying off others," he said. "Our need is going to be enormous globally, so we have and retain great relationships with all the suppliers around the world actually and we'll be dealing with different suppliers in different situations around the world."
FFI's chief also reiterated his pledge to bring five green hydrogen-based projects to final investment decision (FID) this year, citing schemes in five geographies:
US —projects in Arizona and Texas to supply green H2 for mobility
Brazil — large-scale green ammonia for export to Europe
Kenya — a 300MW green ammonia project for fertiliser production
Norway — a 300MW electrolyser project to export green ammonia to mainland Europe
Australia — the Gibson Island green ammonia scheme for domestic markets
Of these, only Gibson Island is visibly close to FID, a milestone that Hutchinson said the team were "counting down the days" to.
The Brazilian project is at the pre-feasibility stage; in Kenya FFI recently signed a commercial framework with the government for the 300MW electrolyser project; and in Norway the company has completed a scoping study and started a zoning plan, as well as securing a renewable power supply.
The company has not revealed any further details — much less economics — of any of these projects, leading some to speculate that they lack a firm business case to proceed.
But FFI has around $1bn in cash to spend as a result of its parent company, iron ore giant Fortescue Metals Group, sharing around 10% of its profits with its renewables-based subsidiary.
Nevertheless, Hutchinson used the call to praise the US Inflation Reduction Act, which could see green H2 producers benefit from a maximum tax credit of $3/kg, and called on the Australian government to introduce a similar scheme.
"The Australian Government can help to create a level playing field between fossil fuels and green energy, an IRA equivalent here would help to release Australia's comparative advantage in the green energy production," he said.