Investments in green hydrogen more than tripled last year to a record $1.2bn — with electrolysers accounting for 99% of the finance, according to analyst BloombergNEF (BNEF).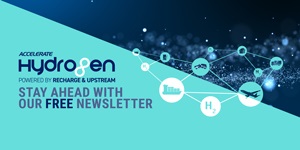 Hydrogen: hype, hope and the hard truths around its role in the energy transition
Will hydrogen be the skeleton key to unlock a carbon-neutral world? Subscribe to the weekly Hydrogen Insight newsletter and get the evidence-based market insight you need for this rapidly evolving global market
That represented an increase in commissioned electrolyser capacity to 1.2GW in 2022 — compared to less than 0.5GW in 2021, making H2 the fastest-growing sector of the energy transition last year.
And electrolyser sales could more than triple this year — mostly due to strong Chinese domestic demand, and the start-up of major hydrogen projects in Australia and Europe, BNEF added.
The firm predicts that an electrolyser capacity of 2.4-3.8GW will be sold and shipped this year, "with the wide range reflecting the uncertainty for a still nascent green hydrogen industry", according to an analyst note.
China — which sells alkaline electrolysers at a quarter of the price of Western equivalents — commissioned the most electrolyser capacity last year, at 724MW, with 290MW installed elsewhere, mostly in the US.
There are fears in some quarters that cheap Chinese electrolysers will flood Western markets and decimate European competitors in a similar collapse to the one seen in the solar sector in the 2010s.
Record investments were also seen in renewable energy, energy storage and carbon capture and storage in 2022, according to BNEF.