The world's largest solid-oxide electrolyser has been successfully installed at the Neste biofuels refinery in the Dutch port of Rotterdam, according to its manufacturer, German company Sunfire.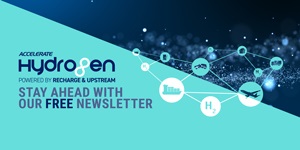 Hydrogen: hype, hope and the hard truths around its role in the energy transition
Will hydrogen be the skeleton key to unlock a carbon-neutral world? Subscribe to the weekly Hydrogen Insight newsletter and get the evidence-based market insight you need for this rapidly evolving global market
The 2.6MW machine — which consists of 12 electrolysis modules — will use waste heat from the refinery to help reach its 850°C operating temperature and convert steam into hydrogen.
This utilisation of waste heat at the EU-funded MultiPLHY project means that less electricity will be required to produce each kilogram of hydrogen than alkaline or PEM electrolysers, potentially reducing the cost of H2 production via electrolysis.
"Compared to other electrolysis solutions, Sunfire's SOEC [solid oxide electrolysis cell] technology is the most efficient on the market as the process significantly reduces power requirements under high temperatures," the German manufacturer explains.
The MultiPLHY website says the 2.6MW machine will have at least 20% higher efficiency than low-temperature equivalents, "enabling the cutting of operational costs".
The electrolyser, which is now entering the commissioning phase, will produce more than 60kg of green hydrogen per hour and be fully integrated into the Finnish refiner's processes in Rotterdam.
"We are proud to soon be able to demonstrate our multi-megawatt electrolyser in an industrial refinery environment," says Sunfire CEO Nils Aldag. "Pioneering hydrogen projects such as MultiPLHY lay the foundation for securing Europe's position as a world leader in clean technologies."
MultiPLHY is being developed by a consortium consisting of Neste, Sunfire, French utility Engie, Luxembourg-based engineering, procurement and construction company Paul Wurth, and French research organisation CEA.
The €9.75m ($10.64m) project has received €7m of funding from the EU's Clean Hydrogen Partnership.