Matching the renewable power consumption of an electrolyser to its operation on an hourly basis is the only reliable way to keep emissions from green hydrogen production down, a trio of German energy systems researchers has found — a finding that could feed in to the European Commission's (EC) imminent final decision on renewable H2 regulation.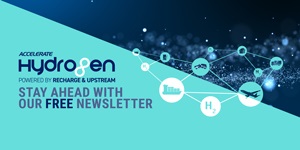 Hydrogen: hype, hope and the hard truths around its role in the energy transition
Will hydrogen be the skeleton key to unlock a carbon-neutral world? Subscribe to the weekly Hydrogen Insight newsletter and get the evidence-based market insight you need for this rapidly evolving global market
However hourly matching could significantly increase the cost of green hydrogen, noted the researchers from the Technische Universität Berlin (TUB) in a new report released on Monday, Hourly versus annually matched renewable supply for electrolytic hydrogen.
The study, which is yet to be peer-reviewed, found that "annual matching" (when the grid-sourced renewable power supply for an electrolyser is balanced with operational hours on an annual basis) would push up the carbon emissions intensity of green hydrogen.
Under these regulations, emissions intensity could reach 2kgCO2 per kg of H2 — double the typical carbon intensity of blue hydrogen made with fossil gas and carbon capture and storage.
This is because under annual matching rules, hydrogen producers are more likely to operate during times of low renewable power supply, incentivising more coal-fired power generation and pushing up emissions elsewhere in the system, the researchers noted, as well as putting up electricity prices across the board.
This is the case even when even when H2 producers have a power purchase agreement (PPA) in place for supply from additional renewable energy capacity, a principle known as "additionality".
In fact, the additionality rule is so critical, that failing to use it could actually make green hydrogen three times' more polluting than grey hydrogen made with fossil gas, the study found.
The only time when annually-matched green hydrogen saw a reduction in emissions in the TUB model is when the electrolyser was operated during real-time renewable power generation.
And the emissions intensity of monthly matching is almost identical to that of annual, said the trio, adding that, in the event that the grid failed to adapt quickly to new electrolyser capacity, monthly and annual matching could also have the effect of pushing up electricity prices by 45% and 43% respectively.
Hourly matching additional capacity with electrolyser operation, on the other hand, incentivises green hydrogen producers to operate only when the wind is blowing or sun is shining, bringing emissions to zero, and has no effect on electricity prices.
It also prompts producers to invest in H2 and battery storage, which allows hydrogen supply to be matched to customer demand and for excess electricity to be sold back to the grid.
However, this could lead to more expensive green hydrogen, the researchers admitted, especially if there was no cheap storage available in either underground caverns or steel tanks.
With no hydrogen storage, green H2 prices would be around €11/kg ($11.66/kg), abated only slightly by battery storage allowing the sale of 20% of electricity back to the grid.
But when operated with underground cavern storage, the cost of green H2 would be comparable with that of annual matching, at around €4/kg.
A final decision on the content of the EU's Delegated Acts (DAs), which will regulate the definition of green hydrogen, is due any day.
The EC is reportedly mulling quarterly matching, after plans to include hourly matching in its draft DAs regulations were scrapped over the summer following an outcry from the hydrogen industry.
Trade association Hydrogen Europe has warned that hour-by-hour rules would have been technically difficult, requiring hundreds of thousands of gigawatt hours of battery storage — which chief policy officer Daniel Fraile has said would be an "impossible" task for developers when the largest systems built today are only 2-3GWh.
But one of the report's authors, TUB professor of digital transformation of energy systems, Tom Brown, suggested that the EU could afford to be flexible with the regulation in the short term.
"Given that volumes will be small initially and we do not want to burden the first hydrogen projects, there could be a case for lax rules now, enforcing stricter rules in 2027-2035, then relaxing them afterwards (if renewable targets and coal phase-outs happen on time)," he said on Twitter.