Electrolyser manufacturers are on track to be producing significantly more electrolysis equipment than the green hydrogen market needs by 2025, according to energy consultancy Wood Mackenzie.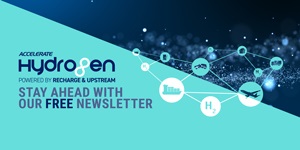 Hydrogen: hype, hope and the hard truths around its role in the energy transition
Will hydrogen be the skeleton key to unlock a carbon-neutral world? Subscribe to the weekly Hydrogen Insight newsletter and get the evidence-based market insight you need for this rapidly evolving global market
WoodMac's analysis shows that, based on current announcements, electrolyser manufacturing capacity will outstrip demand every year until 2030. In 2025, more than 50GW could be produced — twice as much as the expected green hydrogen project demand that year.
But Flor Lucia de la Cruz, senior hydrogen research analyst at WoodMac, pointed out that manufacturers may not ramp up as quickly as current announcements suggest — and that even if they do, there is unlikely to be an electrolyser price crash.
The overshoot comes as a result of original equipment manufacturers (OEMs) racing to supply the 360GW of announced green hydrogen projects. However, more than half of those are still at the "very early feasibility study" stage, and therefore a long way from final investment decision, with only about 1% are under construction.
As a result, electrolyser manufacturers made a record 83GW of capacity announcements up to the end of last year, with 45GW announced in the fourth quarter of 2022.
But an electrolyser glut has also been made more likely because project announcements have tailed off in recent months as developers shift their focus onto de-risking their existing projects, securing offtakers and finance, de la Cruz told Hydrogen Insight.
The global energy crisis and policy uncertainty have also had an impact, especially in Europe where developers waited many months for clarity on green hydrogen regulation, she added.
"A year ago, electrolyser manufacturing capacity looked like a bottleneck," she explained. "OEMs have responded so swiftly that there is a risk of significant manufacturing overcapacity by 2025, particularly if production projects fail to progress."
But de la Cruz is sceptical of electrolyser manufacturers' ability to ramp up at the level they have thus far claimed, noting that at least a third of 2022's announced factory capacity is from a single project — German firm DSE's proposal to build 30GW of annual production capacity in Namibia by 2030 — which she said is both ambitious and lacking in detail.
"The electrolyser manufacturing pipeline is also slightly inflated," she told Hydrogen Insight. "OEMs will ramp up manufacturing output slower than nameplate capacity due to the additional time required to develop labour and skills as well as securing machinery and materials."
And as electrolyser manufacturers will only make their products if the demand is there, the risk for them is not that the price of electrolysers will crash due to a glut, but that their plants will sit idle, she said.
"But that's only if the entire project pipeline is realised, no new projects are announced, and manufacturing facilities reach nameplate capacity by the target start date."