French electrolyser maker McPhy has taken a final investment decision on a new 1GW factory in France, after signing a contract to receive up to €114m ($113m) of state aid from the French government.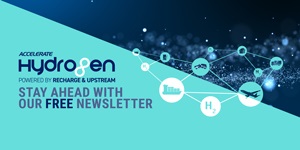 Hydrogen: hype, hope and the hard truths around its role in the energy transition
Will hydrogen be the skeleton key to unlock a carbon-neutral world? Subscribe to the weekly Hydrogen Insight newsletter and get the evidence-based market insight you need for this rapidly evolving global market
The alkaline electrolyser factory in the northeastern city of Belfort — which was first unveiled in May last year — is scheduled to be commissioned in the first half of 2024, the Grenoble-based company said in a press release this morning.
It will produce the company's "Augmented McLyser" electrolysers, which are built around 4MW stacks and modular units — one of the largest in the world.
"The future plant in Belfort will host new developments and production of the large electrolyzers in the 'Augmented McLyzer' range, a real technological breakthrough, enabling 20, 100 MW and beyond (GW) architectures to be equipped with an output pressure of 30 bar," the statement said.
The company says that outputting hydrogen at 30 bar significantly decreases the energy demand that would be required for further compression, helping the electrolyser to achieve "the best total cost of ownership in its category".
The Augmented McLyzer is built around 4MW modular units, giving it one of the largest electrolyser stacks in the world and money-saving economies of scale.
McPhy will continue to produce alkaline electrolyser units of up to 1MW capacity at its 300MW factory in San Miniato, Italy.
The contract with French public investment bank Bpifrance gives McPhy an initial payment of €28.5m by the end of this year, with subsequent payments taking the form of reimbursements of expenses incurred according to "defined milestones".
The European Commission approved the factory as an Important Project of Common European Interest (IPCEI) in July last year, therefore allowing the French government to financially support the project.
Four electrolyser makers in France — McPhy, Genvia, Elogen and John Cockerill — are to receive state aid to build gigafactories as part of a €2.1bn government plan to make the country "the world-leader in carbon-free hydrogen".
McPhy says that the start of construction and the purchase of the land in Belfort will require investment of €9m by the end of this year, but it has not stated the overall cost of building the factory.