Plug Power will invest 490bn won ($365m) in its previously announced joint venture (JV) with South Korean chaebol SK Group, which will build an electrolyser and fuel-cell gigafactory in the country.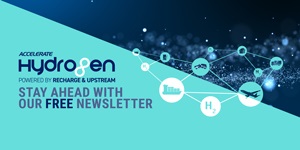 Hydrogen: hype, hope and the hard truths around its role in the energy transition
Will hydrogen be the skeleton key to unlock a carbon-neutral world? Subscribe to the weekly Hydrogen Insight newsletter and get the evidence-based market insight you need for this rapidly evolving global market
SK E&S, the conglomerate's natural-gas-power unit, will contribute 510bn won towards the 1trn-won ($745m) JV, which will be known as SK Plug Hyverse.
Despite reports that the JV has just been announced, plans for the then-unnamed JV and the associated gigafactory were first announced in October 2021.
According to an SK press release, the JV will create a hydrogen technology research & development centre, and a "gigafactory" that would mass-produce electrolysers and fuel cells for vehicles, while it will also build and operate liquid-hydrogen filling stations in South Korea. Exact production capacities of Plug's PEM electrolysers and fuel cells, and the location of the plant, have not been revealed.
SK invested $1.6bn in Plug Power in 2021 to become its largest shareholder.
South Korea is one of the bullish countries in the world when it comes to H2, with plans to enable a hydrogen economy that will utilise the molecule in everything from heating and industry to cars and trucks — with a huge amount of government subsidies in the pipeline.
The country believes it needs to import vast quantities of H2 to decarbonise because it does not have enough available land to build enough renewables projects to meet its energy needs, and its geographic isolation makes it difficult to import clean electricity from overseas.
In recent years, the US company has developed a policy of using joint ventures, such as its Hyvia business with car maker Renault, to expand its business opportunities around the world.
In an exclusive interview last year with Hydrogen Insight's sister publication, Recharge, CEO Andy Marsh said: "If you think about the oil & gas industry, nobody owns everything. Everybody kind of spreads some risk and I think there's a second large benefit.
"I don't think Plug can easily go into a place like South Korea or Australia and have that brand recognition and that reputation. So I think it spreads risk, spreads reward, but it also opens up opportunities that I don't think Plug would be able to capture on its own."
Plug Power is set to be the world's largest electrolyser maker this year, with 3GW of annual manufacturing capacity, according to information provided to Hydrogen Insight by analyst BloombergNEF in November.