Countries that plan to massively ramp up their green hydrogen production over the coming decades will require gigawatts of electrolysers — the machines that use electricity to split water molecules into H2 and oxygen.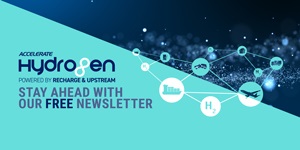 Hydrogen: hype, hope and the hard truths around its role in the energy transition
Will hydrogen be the skeleton key to unlock a carbon-neutral world? Subscribe to the weekly Hydrogen Insight newsletter and get the evidence-based market insight you need for this rapidly evolving global market
But in the near term at least, electrolyser manufacturers are generally only setting up factories where green hydrogen will be subsidised — the US, EU, India and China — according to a new whitepaper by research firm Rystad Energy.
This means that regions tipped to lead on large-scale production and exports of cheap green H2 to global markets — such as South America, Africa and Australia — will largely have to import the technology to actually produce the gas from their vast wind and solar resources.
Rystad forecasts that by 2030, Australia could need 5GW more electrolysers than its domestic factories can produce, while South America and Africa could each require close to 10GW of imports.
And, inevitably, shipping hundreds or thousands of huge, heavy electrolysers to these regions — often across oceans — would significantly increase the capital costs of building massive green hydrogen projects, potentially reducing their profitability.
Where are electrolyser factories being built?
China has historically dominated the electrolyser market. But Rystad echoes predictions from the International Energy Agency (IEA) that the country's market share will shrink, forecasting that by the start of next decade, China and India combined will make 37% of global electrolysers.
While China does not provide direct subsidies for green hydrogen production — supporting the industry through tax exemptions and requirements for state-owned enterprises to invest in R&D — India has budgeted $2.4bn toward domestic production of both the gas and the technologies to make it.
Asia is also expected to continue being a major exporter of technology, with factory capacity exceeding domestic demand by 30GW as of 2030.
Meanwhile, electrolyser manufacturers are rushing to set up factories in the US, anticipating a surge in demand from projects looking to claim the forthcoming clean hydrogen production tax credit of up to $3/kg.
Rystad estimates that annual US electrolyser manufacturing capacity will reach 14.8GW by 2030, more than doubling the figure forecast in August 2022 before the bill was passed.
EU member states are also ramping up electrolyser production, with the bloc forecast to reach manufacturing capacity of 27.2GW per year by next decade.
While these four regions are gaining most of the electrolyser production expected in the coming years, factories are also being built in Australia, Morocco and the Middle East.
Fortescue Future Industries (FFI), the green hydrogen company owned by Australian billionaire Andrew Forrest, is building a 2GW PEM electrolyser factory in Queensland using its own proprietary technology after US electrolyser manufacturer Plug Power pulled out of a planned joint venture with FFI in January, citing unfavourable economics.
FFI says it will produce the first units from the factory in the first half of this year, and will also build alkaline electrolysers at the plant.
And Belgium-based electrolyser maker John Cockerill has plans to build a 1GW factory in Morocco, and another in the Middle East.
Raphael Tilot, CEO of John Cockerill Hydrogen told Hydrogen Insight last week that the company believes electrolysers will be a "local business", due to the high cost of shipping the large, heavy machines around the world, and the requirement for on-site assembly.
"The geopolitics of the world today are such that nearly everywhere, electrolysers are seen as strategic equipment, and the authorities are imposing a level of local sourcing. You see it in America, you see it in India, you see it in Europe more and more.
"So that's why our strategy is to deploy a number of manufacturing hubs close to where the projects will be located."
However, Rystad notes that "without careful planning, the result could be an unanticipated surplus capacity that might create a large demand-supply gap", given investment into new factories hinges on announced green hydrogen projects coming to fruition.
Electrolyser manufacturers have shifted from bespoke, hand-made orders to massive automated production lines, seeking to use economies of scale to drive down costs. But this could set the industry up for a huge lag between the completion of gigafactories and actual demand from green hydrogen projects.
Only 13% of all existing electrolyser manufacturing capacity will actually be in use this year to deliver equipment, leaving the vast majority of production lines idle, according to Rystad.
And although deployment is expected to ramp up by mid-decade — particularly as the size of electrolysers needed for each project increases — only 62% of capacity will be required to meet demand in 2026.