A class-action lawsuit against US electrolyser and fuel-cell manufacturer Plug Power has been filed in a Delaware court, accusing the company of making false and misleading statements and failing to disclose "material adverse facts" that subsequently caused investors to suffer "significant damages".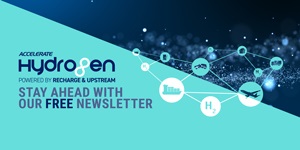 Hydrogen: hype, hope and the hard truths around its role in the energy transition
Will hydrogen be the skeleton key to unlock a carbon-neutral world? Subscribe to the weekly Hydrogen Insight newsletter and get the evidence-based market insight you need for this rapidly evolving global market
Investors who purchased shares in the company — which is set to be the world's largest electrolyser maker by manufacturing capacity this year — during the so-called "class period" (between 9 August 2022 and 1 March this year) are now being encouraged to join the lawsuit by four legal firms, with a fifth being a co-signatory to the case document.
The lawsuit, Melton v Plug Power Inc at al — a "class action complaint for violations of the federal securities law" — was filed in the United States District Court for the District of Delaware on Wednesday.
According to the filed case document, the defendants — namely Plug Power Inc, CEO Andy Marsh, chief financial officer Paul Middleton, executive vice-president of global manufacturing David Mindnich and chief accounting officer Martin Hull — had "assured investors [in the company's Q2 2022 financial results on 9 August 2022] that the Company had a 'Strong Business Outlook' and touted a $15 billion sales funnel".
The document states that Marsh stated that he did "not foresee supply chain issues this year", with the company projecting 2022 revenue of $900-925m — "representing approximately 80% year-over-year growth".
"Just a few months later, on October 14, 2022, investors began to learn the truth about Plug's prospects when the Company warned that full-year revenue could be 5% to 10% lower than previously projected" due to "timing and broader supply chain issues".
On 25 January, the document adds, Plug said that year-on-year growth would be just 45-50% at least partly because "manufacturing had a few more issues than we hoped", as well as "added... complexity to supply chain".
On 1 March, Plug revealed its Q4 2022 results, which showed that "full-year revenue growth of just 40% on a year-over-year basis".
"This Complaint alleges that, throughout the Class Period, Defendants made materially false and/or misleading statements, as well as failed to disclose material adverse facts, about the Company's business and operations. Specifically, Defendants misrepresented and/or failed to disclose that the Company was unable to effectively manage its supply chain and product manufacturing, resulting in reduced revenues and margins, increased inventory levels, and several large deals being delayed until at least 2023, among other issues," the lawsuit states.
"As a result of Defendants' wrongful acts and omissions, and the significant decline in the market value of the Company's common stock when the truth was revealed, Plaintiff and other members of the Class have suffered significant damages."
The document, which "demands a trial by jury" is signed by two law firms Delaware-based Deleeuw Law LLC, and Pennsylvania-based Kessler Topaz Meltzer & Check LLP, while the latter and three other legal firms — Pennsylvania-based Kaskela Law LLP and California-based Block & Leviton LLP and Robbins LLP have issued statements encouraging investors to join the suit.
Plug's share price has almost halved this year, from a high of $17.89 on 2 February to $9.26 at the time of publication on Friday.
The company's share price closed at $24.67 on 9 August 2022, the start of the "class period", and had fallen to $14.21 at the end of 1 March.
Back in 2000, soon after its stocks started trading on the Nasdaq exchange, its share price reached an all-time high of $1,497.50.
Another class-action lawsuit was launched against Plug Power in September 2022 by San Francisco-based legal firm, Schubert Jonckheer & Kolbe, accusing Marsh and Middleton of making "false and misleading statements to investors". However, there has been no word on that first lawsuit since it was announced.
Hydrogen Insight has approached Plug Power for comment.