Germany and Belgium are planning to link their respective hydrogen pipeline networks as soon as 2028, despite doubts as to whether the German network will be ready to connect in time.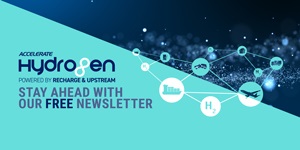 Hydrogen: hype, hope and the hard truths around its role in the energy transition
Will hydrogen be the skeleton key to unlock a carbon-neutral world? Subscribe to the weekly Hydrogen Insight newsletter and get the evidence-based market insight you need for this rapidly evolving global market
German chancellor Olaf Scholz and Belgian prime minister Alexander De Croo pledged to create the cross-border pipeline network for hydrogen as part of a bilateral meeting this week to shore up energy-related co-operation between the two countries.
"We need a performant hydrogen transport network to connect supply and demand," a joint declaration from the two governments read. "We want to deepen our dialogue on the production of hydrogen, inside and outside Europe, for trilateral cooperation, and on regulatory work within the European Union."
And Germany, which recently bagged an extension into its territory of the Mediterranean hydrogen pipeline scheme, appears ready to commit hard cash to the project.
"We in Germany will also make the necessary investment decisions this year with regard to the hydrogen network," Scholz said after the meeting with De Croo.
There was no detail in the declaration about where the interconnection would be, or what the cross-border network would look like.
But the goal of the bilateral deal could be to link hydrogen supply in Belgium — which is positioning itself to be a hub for H2 imports — with demand in Germany's western industrial heartlands.
Belgian commentators expressed doubt about Germany's ability to meet the deadline, especially given the relative immaturity of the country's hydrogen infrastructure.
Both countries have existing hydrogen networks —Germany has around 400km across disparate locations, while Belgium has a relatively mature network of around 615km of pipe — both of which are predominantly privately owned and not open access, meaning that the owners of the pipelines can determine who is allowed to use them.
But Belgium has ambitions to build up to 160km of open-access hydrogen pipelines that anyone can book capacity on by 2026, using a cash pot of €95m ($101m) from its Covid recovery fund.
And gas network operators on both sides of the border are working to repurpose chunks of the existing gas infrastructure to carry hydrogen instead, including three German gas distributors who recently unveiled plans to create a 1,000km hydrogen network from underutilised gas pipelines by 2030.
US green hydrogen developer Plug Power, which is developing a 100MW green hydrogen production plant in the Belgian port of Antwerp, also plans to build an open-access hydrogen pipeline as part of the project.
Antwerp's ambitions to become a hydrogen import hub face stiff competition from the nearby Dutch port of Rotterdam, which has been courting international hydrogen producers in renewables-rich countries such as Chile, and which will play host to Shell's 200MW Holland Hydrogen 1 project.
Belgian gas operator Fluxys is also working on a hydrogen pipeline interconnector with France.