Tata Steel has injected hydrogen into the coal-fired blast furnace of its Jamshedpur steelworks in India — the largest quantities ever introduced — as part of a days-long trial that it claims it will help it achieve its goal of net zero by 2045.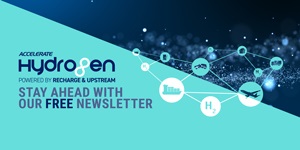 Hydrogen: hype, hope and the hard truths around its role in the energy transition
Will hydrogen be the skeleton key to unlock a carbon-neutral world? Subscribe to the weekly Hydrogen Insight newsletter and get the evidence-based market insight you need for this rapidly evolving global market
But the emissions reductions are expected to be tiny and a successful trial could result in the polluting asset operating for longer, leaving the Indian steelmaker open to accusations of greenwash.
As of yesterday (Monday), the Indian conglomerate had begun using 40% of blast furnace's injection system to feed in H2, via a specially modified injector at the bottom of the giant heated boiler, designed to depressurise the hydrogen as it exits the system.
The furnace's usual fuel, highly-polluting coking coal, is fed into the burner from the top.
The experiment will displace just 10% of the coking coal, resulting in emissions savings of 7-10%.
And the lifecycle emissions savings are likely to be significantly lower or even work out as more polluting than coking coal on its own, as the hydrogen sourced from an Indian supplier is grey, made from unabated fossil gas and is also carbon-intensive to make.
Coke-guzzling blast furnaces are used to "reduce" iron ore to pure iron for steelmaking — an energy-intensive process that forms a significant part of the 8% of global carbon emissions resulting from steel production.
Many steel producers are looking at direct-reduced iron (DRI) technology, which uses pure hydrogen to chemically alter the iron ore without a the use of a blast furnace, to decarbonise this process.
But Tata's programme, which follows a similar initiative in recent years from German steelmaker Thyssenkrupp, appears to be an effort to prolong the life of its existing assets instead of investing in decarbonisation technology.
"Hydrogen injection in the blast furnace allows us to augment existing hardware, saving huge capex while also conforming to the desired emission targets," a spokesperson for Tata Steel told Hydrogen Insight. "This is one of the initiatives toward achieving net zero."
The company also said the trial, which will last for four to five days, had improved performance.
"Since there is a direct cut in the amount of fossil fuel used [and] as H2 is a source of higher energy, CO2 emissions will go down," a spokesperson said. "There is marginal improvement in the productivity of the furnace."
In 2019 Thyssenkrupp became the first company to inject hydrogen into an operational blast furnace in its Duisburg steelworks, concluding its test phase in 2021.
The 40% injection rate used in the Jamshedpur trial could be improved, depending on "resources and the process capability", Tata's spokesperson said.