Spain is planning to give a €460m ($491m) grant to support the partial decarbonisation of ArcelorMittal's steel production plant in Gijón, and Germany is due to hand over €55m to the Luxembourg-based company's green steel demonstration plant in Hamburg.
This is according to the European Commission, which on Friday gave both countries the green light to proceed with their plans under EU state-aid rules.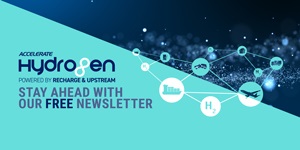 Hydrogen: hype, hope and the hard truths around its role in the energy transition
Will hydrogen be the skeleton key to unlock a carbon-neutral world? Subscribe to the weekly Hydrogen Insight newsletter and get the evidence-based market insight you need for this rapidly evolving global market
ArcelorMittal has already received $655m from Canadian authorities for its giant "hydrogen-ready" green steel plant in Ontario, Canada, meaning it is now in line for more $1.2bn in government subsidies — and it is planning further decarbonisation projects in France and Belgium, for which it may receive more government cash.
According to the company's 2021 annual review, ArcelorMittal has letters of intent from the governments of Belgium and Flanders to invest in a green steel project in the city of Ghent, while it also has "support" from the French government for similar plans in Dunkirk.
But at the same time as taking all this taxpayer money, ArcelorMittal — which is 37%-owned by its executive chairman, Indian billionaire Lakshmi Mittal — is building new coal-fired blast furnaces in India, leading a respected energy policy think-tank to point out that its decarbonisation strategy could be perceived as "greenwash".
In a 30-page report about the company's plans, the US-based Institute for Energy Economics and Financial Analysis (IEEFA) says that in its opinion, there is a risk that the strategy will be "perceived as 'greenwash' used to justify the is installation of new blast furnaces in developing nations".
In Europe and Canada, ArcelorMittal are transitioning away from making steel by coal-based blast furnaces to steelmaking with hydrogen-based direct reduced iron (DRI) and electric arc furnaces, but it is expanding, rather than reducing, its coal-based emissions in India.
ArcelorMittal's 60-40 joint venture with Japan's Nippon Steel has begun constructing two new coal-based blast furnaces in Hazira, in the Indian state of Gujarat
And In the eastern state of Odisha, the company is expanding its capacity to 20 million tonnes of steel per year and is planning two new integrated steel plans, where the technology to be used has not been disclosed
So-called "green steel" uses renewable hydrogen instead of coal to extract iron from ore — producing direct-reduced iron, or sponge iron, rather than the traditional coke-fired pig iron. It also requires renewable energy to fire electric-arc furnaces that melt scrap steel to be truly green.
"ArcelorMittal appears to be planning a two-speed decarbonisation with hydrogen-ready DRI technology to be installed overwhelmingly in developed nations while the developing Global South is on the slower pathway involving more coal-consuming blast furnaces and as yet unproven CCUS [carbon capture, utilisation and storage] technology under its 'Smart Carbon' decarbonisation pathway."
The US think-tank now suggests that "investors should be asking questions that challenge ArcelorMittal about its Indian expansion, the technology choices being made and how that aligns with the company's 2050 net zero emissions target."
ArcelorMittal's CEO Aditya Mittal, Lakshmi's son, has previously said that the steel maker's different decarbonisation targets in Europe and the rest of the world — reducing CO2-equivalent emissions intensity by 25% by 2030 globally, and in its European operations by 35% by the same date —"reflect the uneven pace of change that is the reality of the world's decarbonization journey".
"In regions of the world like Europe, where we are observing an 'Accelerate' policy scenario, we can be more ambitious — with plans to reduce emissions by 35% within the next decade," he said in July 2021. "In other markets, we face a situation where being a first mover will result in us being uncompetitive in that market. For our target setting today we assume progress in other regions of the world will be at least five years behind Europe."
ArcelorMittal's new Gijón plant is planned to have a 1.1 million-tonne hybrid electric arc furnace and a 2.3 million-tonne DRI unit. The sponge iron produced there will be used at the company's sister plant in Sestao, 250 km away, which in turn is set to make Sestao the world's first full-scale zero-emission steel plant.
However, there is no guarantee that green hydrogen will be used at ArcelorMittal's plant in Ontario or Gijón any time soon.
When beginning construction of the plant in Hamilton, Ontario, the company stated that the new furnace "will be constructed 'hydrogen-ready' so it can be transitioned to utilize green hydrogen as a clean energy input as and when a sufficient, cost-effective supply of green hydrogen becomes available".
It could be many years before a "sufficient, cost-effective supply" is available, and the wording leaves the door open for ArcelorMittal to continue using natural gas at the site indefinitely.
Similarly, the company stated in 2021 that the Sestao plant would only use iron made from green hydrogen if it was affordable to do so.
"Should green hydrogen not be available at affordable rates by the end of 2025, natural gas would be used to power the DRI furnace," it said.