An Indian renewables developer that wants to build a massive green ammonia plant in the country has received the backing of global infrastructure firm Brookfield Asset Management, which has just ploughed over $1bn into the company to support its green hydrogen ambitions.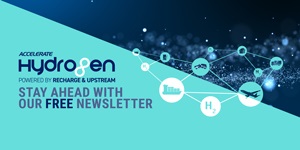 Hydrogen: hype, hope and the hard truths around its role in the energy transition
Will hydrogen be the skeleton key to unlock a carbon-neutral world? Subscribe to the weekly Hydrogen Insight newsletter and get the evidence-based market insight you need for this rapidly evolving global market
Avaada Energy, run by Indian solar entrepreneur Vineet Mittal, plans to build a plant making ammonia from green hydrogen, supplying around a million tonnes per year to India's fertiliser industry.
The company says it has around 4GW of existing renewables capacity — most of which appears to be solar power — with plans to reach 11GW by 2026 and 30GW by 2030.
This puts Avaada in a good position to diversify into the production of green ammonia, which is made by mixing green hydrogen produced from renewable energy with nitrogen from the air, via the Haber-Bosch process.
But the billion-dollar cash injection, which comes by way of Brookfield's giant $15bn Global Transition Fund, is likely to be just a drop in the ocean towards bringing the project to realisation.
And the company has remained tight-lipped about the specifics of the project, saying only that it plans to raise $1.3bn to begin work on the scheme, and will invest a total of $5bn on the whole project.
Compatriot ACME is mulling two separate green ammonia projects of similar size in Karnataka and Tamil Nadu, and is planning to spend $6.7bn and $6.5bn on them respectively, with the help of subsidies from the regional governments.
Avaada is currently in talks with other investors for a further $200m, and Mittal has told reporters that he plans to diversify the company even further into solar module and electrolyser manufacture.
"The collaboration [with Brookfield] will support us in pursuing exciting opportunities as we play a critical role in meeting the exponential growth of sustainable energy and position ourselves at the forefront of the global energy transition," said Mittal.
Emissions from nitrogen-based fertiliser — which is typically made from hydrogen produced from natural gas — account for around 2.1% of global gas emissions.
India is one of the world's top fertiliser-related greenhouse gas emitters, despite the fact that it imports around 40% of the fertiliser it needs to support its agriculture-heavy economy.