Australia's largest mining company BHP will prioritise direct electrification over using hydrogen to fuel its vehicles and operations as part of its decarbonisation strategy, citing energy efficiency as a key driver of its decision.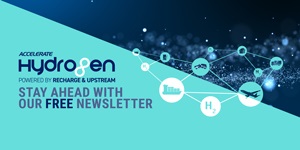 Hydrogen: hype, hope and the hard truths around its role in the energy transition
Will hydrogen be the skeleton key to unlock a carbon-neutral world? Subscribe to the weekly Hydrogen Insight newsletter and get the evidence-based market insight you need for this rapidly evolving global market
This means that, along with recent comments from Rio Tinto and Fortescue, Australia's top three mining companies by market share have all indicated a preference for batteries over hydrogen in replacing diesel engines — a potential blow to H2 project developers in the country seeking anchor offtake from this market.
"Each year, our Australian operations use roughly 1,500 [million] litres of diesel in over 1,000 pieces of equipment… over half of this is used in our truck fleets. Electrification is the preferred pathway to eliminate this diesel," said Anna Wiley, BHP's vice president for Australian planning and technical functions.
She raised energy efficiency as a key reason for this decision, with direct electrification having an 80% fuel-to-wheel efficiency compared to 30% efficiency from hydrogen fuel cells.
"Using hydrogen as an example, we see the greatest losses at [the fuel-to-tank stage] due to generation, storage and transportation compared to minimal losses in electricity generation and transmission," Wiley said.
"Once on board, the fuel needs to be transferred to energy. In both today's diesel-electric technology, and in a hydrogen system, the fuel is used to generate electricity to drive the electric wheel motors which has additional losses compared to direct feed," she added.
However, while Wiley noted that "some of our core mining equipment is already available in an electrical configuration", BHP considers battery-electric mining trucks still under development and not yet commercially available.
And the shift to electric equipment will lead to the mining giant's power demand increasing by three to four times, necessitating even more renewable power purchasing than the 1.2GW it has already contracted.
"There would be some downsides to offset this comparable efficiency advantage from electrification, such as how we resolve long-term storage and constraints to mining operations due to power infrastructure," Wiley said. "However, our view is that an electrified mining fleet is more economic and more achievable than the alternative fuel sources."
However, BHP has not ruled out hydrogen as a route to reduce emissions in some circumstances.
It considers hydrogen a potential option for replacing fossil gas in the planned Canadian Jansen potash mine's processing facilities, which account for 40% of the expected emissions from the project. However, Jansen will use 80% battery-powered vehicles for its underground mining and support fleet from the first day of operations.
The mining sector more widely may also need green hydrogen as a feedstock for ammonium nitrate-based explosives, although BHP has not publicly indicated any interest in renewable H2 for this use case