German steelmaker Salzgitter will start converting its steel production facilities to run on green hydrogen-based technology by the end of 2025, after it received confirmation that it will get almost €1bn ($1.1bn) in government subsidies.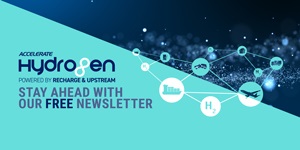 Hydrogen: hype, hope and the hard truths around its role in the energy transition
Will hydrogen be the skeleton key to unlock a carbon-neutral world? Subscribe to the weekly Hydrogen Insight newsletter and get the evidence-based market insight you need for this rapidly evolving global market
The company is set to receive around €700m from Germany's federal government, and a further €300m from the regional government of Lower Saxony, where Salzgitter AG is located, to install low carbon technology, including two direct reduced iron (DRI) units that will use green hydrogen to extract iron from iron ore.
The DRI plants will replace coking coal currently used in its blast furnaces to make iron for steelmaking, and will be introduced alongside three electric arc furnaces for steel production.
The new technology will be introduced to Salzgitter's integrated steel plants in stages, with the first conversions expected to begin in 2025.
The cash will go towards Salzgitter's flagship Salcos (Salzgitter Low CO2 Steelmaking) decarbonisation programme, which envisages it cutting emissions from its steel production by 95% by 2033, potentially slashing Germany's national emissions by around 1%.
The company has already committed around €1bn of its own cash to the plan — including €723m announced in July last year for the project's first stage — and ultimately hopes to produce 1.9 million tonnes of green steel a year.
"Having taken our investment decisions last summer, we are well on the way towards implementing green steel production, and we are working at full speed in Salzgitter to realise this goal," said Gunnar Groebler, chief executive officer of Salzgitter AG. "With the final notice of funding, we now also have the policymakers fully on board, and we have the long-awaited certainty that support for Salcos will be forthcoming."
Salzgitter says it has customers already lined up, including home appliance manufacturers, re-rollers and car makers such as BMW.
Officials first announced intention to subsidise Salzgitter's massive decarbonisation project back in September 2022, but had not disclosed how much the government was prepared to hand over to support the project.
Federal minister for the economy and climate action Robert Habeck and Lower Saxony minister president Stephan Weil handed over formal confirmation of the funding in Hanover today (Tuesday), following the green light on state aid from the European Commission.
"With this ambitious project the company is demonstrating that with modern technology, it is possible to decarbonise the steel sector which is currently the largest industrial emitter of CO2," said Habeck. "Salzgitter can now move to the implementation phase and realise this beacon project. This is a decisive step in the transformation to green steel."