Residents in a proposed hydrogen village in the UK that will test the real-world roll out of H2 in domestic heating and cooking have accused the gas pipeline company behind the project of pushing a "futile" scheme on them that is "not the future" — and demanded an independent analysis of the use of hydrogen as a home heating fuel.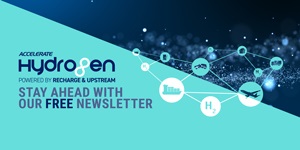 Hydrogen: hype, hope and the hard truths around its role in the energy transition
Will hydrogen be the skeleton key to unlock a carbon-neutral world? Subscribe to the weekly Hydrogen Insight newsletter and get the evidence-based market insight you need for this rapidly evolving global market
Locals living in some of the 2,000 homes included in Whitby, an area of the town of Ellesmere Port in northwest England, complain that project developer Cadent Gas has given them insufficient and incomplete information and that as a vested interest it cannot be trusted to give accurate advice.
Opposition to the Whitby project — one of two proposals competing to fulfil the UK government's pledge to deliver a hydrogen village by 2025 — has so far manifested in a petition and a 700-strong Facebook group, in what is rapidly turning into a PR disaster for Cadent and hydrogen home heating more generally.
High on the list of concerns is that the trial will disrupt residents' lives and homes for a heating fuel that will ultimately be abandoned, or even worse leave residents shouldering the sky-high running cost of hydrogen boilers.
Cadent has pledged to subsidise the cost of hydrogen during the trial but it has not guaranteed that it will continue to do so afterwards, if the trial is considered a success. And if the trial is not successful, it is far from clear whether the homes will be switched back to fossil gas or left to burn expensive hydrogen.
Blue hydrogen is currently expected to cost upwards of twice that of natural gas, while even green H2 made with renewables is expected to cost at least five to six times that of using an air source heat pump.
I feel bullied into this...what happened to my freedom to choose?

Whitby resident
"They must think we're stupid," Kate Grannell, a resident of one of the trial homes and the author of the petition opposing the scheme, told Hydrogen Insight. "We've got this huge upheaval and [afterwards they might] move us all back to natural gas. Does that mean we get all of our old appliances back? Or do we get new appliances that are now natural gas? What is the success criteria? Who is measuring success for them?"
The Facebook group is rife with frustration over the lack of information and uncertainty over whether or not hydrogen is the most appropriate fuel for domestic heating.
"It is such a difficult decision for people to make when it hasn't become clear yet which technology will be settled upon as the accepted best method for the UK climate," one member of the group posted. "It becomes even more difficult when you are being railroaded into a decision about how you want to heat your home for the next 20-30 years."
Cadent has said that it will give more information before customers are expected to make a firm decision.
"If the area continues to be supplied with hydrogen at the end of the programme, we will review what this means in terms of energy costs and whether subsidies need to remain in place to protect customers using hydrogen," a spokesperson for Cadent told Hydrogen Insight.
"We are currently working on a solution where customers can keep their own energy supplier and the programme will subside the cost of hydrogen to natural gas prices so customers do not need to pay a penny more for hydrogen than they would do if they were using natural gas in their homes.
"We want to bring people along with our journey and not force them to do anything they do not wish to do."
A core concern for residents is that they will not be allowed to opt out of the scheme if it goes ahead, in stark contrast to the pledge put forward by hydrogen heating proponents that consumers should have a "choice".
Instead, Cadent is offering to install electric equipment, such as air source heat pumps, electric panel radiators and electric ovens and hobs, free of charge.
Some residents are happy with this, Grannell says, but many are fearful of the disruption this will cause and object to not being given an option to stay with natural gas.
"My boiler is less than 12 months old," one Whitby resident posted in the group. "I don't want to change it or any of my appliances. Yet a stranger can come into my home and say I have to. I feel bullied into this, as it's not my decision but a stranger's decision. What happened to my freedom to choose?"
Cadent has indicated that it will, if necessary, subsidise the cost of electricity if residents switch to electric heating that turns out to be more expensive than natural gas.
"The aim of the trial is to ensure customers are not out of pocket or disadvantaged in any way because of the trial, throughout the trial," a spokesperson for Cadent said.
And safety remains a core issue, with members of the Facebook group reacting with alarm to an article published in The Chemical Engineer last week which pointed out that hydrogen is both more explosive and more prone to leaking than natural gas.
"This is really worrying me," posted one resident. "Even if I go electric a neighbour might have chosen hydrogen so my home could still be at risk. We need to keep it out of Whitby."
Using hydrogen in the home would be about four times more dangerous than natural gas, according to a safety assessment conducted on behalf of the UK government, and would require equipment modification to reduce the number of injuries per year.
"More explosive! Not in my home thank you," added another resident.
Even more residents are concerned about the effect the hydrogen trials will have on buildings insurance, or on local property values, as well as the use of public funds for the project.
The design stage of the Whitby Hydrogen Village is expected to cost £8.29m ($9.49m), with Cadent meeting 60% of the costs and the UK government contributing £3.36m. By contrast, Northern Gas Networks', the gas distributor behind the other scheme in the running for the hydrogen village proposal, in Redcar, northeast England, is contributing just 10% of the costs for its £6.64m design.
"This is taxpayers' money to pay huge tests for something that in the long run is not the future," said Grannell. "This could be going to proper studies into renewable energy. That is the future as opposed to this, [which] seems a bit of a fad."
But residents deny that they are NIMBYs, saying that they object because they don't see a role for hydrogen in heating, with one local describing it as a "daft idea" that will disadvantage those taking part in the trial.
"If we knew that this has been proven and we knew it wasn't futile, I think that might be different," Grannell added.
Fighting for survival
Meanwhile, the local Member of Parliament (MP), Labour's Justin Madders, is said to be back-tracking on his initial support for the proposal.
Speaking in Parliament in May, Madders expressed his hope that Whitby would be chosen as the UK's hydrogen village — but only if his constituents could be brought on board.
More explosive! Not in my home thank you

Whitby resident
"The maximum benefit will be found if we can take the maximum number of people with us," he said, adding that he believed all residents' concerns could be dealt with.
But local groups report that Madders had been silent on the matter despite growing disquiet in the area, only meeting with residents last week.
Residents told Hydrogen Insight that Madders pleaded ignorance as to the extent of local opposition, although he denies this. He has petitioned Cadent to host a public discussion on the matter, as well as asking the company to fund an independent ballot on whether the scheme should go ahead.
Madders told Hydrogen Insight that his support for the project was always subject to the wishes of his constituents, and that he would support them in getting independent information.
"The village is not a done deal and still needs government approval," he said. "I have always said to both Cadent and the government that it should only go ahead if affected residents support it. Therefore it is important that they engage with the many legitimate questions people have to ensure that as much factual information is put forward as possible and that residents have their concerns addressed."
The confusion comes despite Cadent opening the doors of its "Experience Centre" in Whitby in September, where company representatives answer questions and demonstrate the use of hydrogen appliances.
Cadent reports that the response of visitors to its hydrogen centre has been "positive". The company is currently putting together a portfolio of independent research for residents to see, it told Hydrogen Insight.
However, it seems unlikely that this would include a recent peer-reviewed meta-analysis, which found that 32 independent studies had all concluded that hydrogen heating would be more expensive and less efficient than other clean alternatives in almost all circumstances.
Grannell, who agrees that some people in Whitby are in favour of the trial, says that many residents are open to the idea of taking part as long as they have accurate information and guarantees they can rely on. The problem is, she says, is that Cadent cannot give unbiased advice.
"The people that we've spoken to in the experience centre, they're just doing their job," she says. "But the company itself, they're fighting for their survival in the market, so they'll do and say anything to try and get that through. They've got big shareholders at the top."
Cadent's PR efforts in Whitby were not helped by the fact that various executives were photographed visiting government offices in London last week, opening it up to accusations that its lobbying efforts are affecting government policy at the expense of citizens.
Grannell has booked speakers from the hydrogen heating-sceptical Hydrogen Science Coalition, including University of Aberdeen engineering lecturer Tom Baxter and chemical engineer and energy consultant Paul Martin, to address a virtual public meeting in Whitby next weekend.
The backlash comes as Cadent told Hydrogen Insight that the nearby Hynet blue hydrogen project, which plans to produce H2 from fossil gas with carbon capture and storage, is no longer in the frame to supply hydrogen for the project.
This is despite the fact that Whitby's proximity to Hynet is one of the reasons the village was selected by Cadent in the first place.
"We are considering a number of green options at this time and the green hydrogen will be produced locally from wind farms," a spokesperson for Cadent told Hydrogen Insight. "But other options are being investigated at this time. The hydrogen will be delivered as part of the whole project, delivered by Cadent."
It is not clear what has caused the about-turn, but local unease about relying on fossil fuels for hydrogen — at a time when the UK has just experienced a period of skyrocketing natural gas prices — may well have been a factor.
We want to bring people along with our journey and not force them to do anything they do not want to do

Cadent Gas
However, the shift to green hydrogen has not yet assuaged all the cost and environmental concerns raised by Whitby residents.
"We know it's not the right way to go for a number of reasons, whether it's health, safety, cost or environment," Grannell told Hydrogen Insight. "None of us signed up to be the lab rats on this."
UPDATED: to include Cadent's clarification on subsidising electric heating throughout the trial
UPDATED 7 November: to include quote from Justin Madders, MP