The replacement of grey ammonia (derived from unabated fossil fuels) with the green variety made from renewable hydrogen is proceeding at a snail's pace, due to the agricultural sector's reluctance to pay more for green fertilisers, ammonia producer Yara has said — despite the potential for green NH3 to dramatically reduce farming emissions.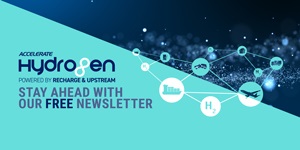 Hydrogen: hype, hope and the hard truths around its role in the energy transition
Will hydrogen be the skeleton key to unlock a carbon-neutral world? Subscribe to the weekly Hydrogen Insight newsletter and get the evidence-based market insight you need for this rapidly evolving global market
Instead, the Norwegian fertiliser giant's Yara Clean Ammonia business unit is focusing its efforts on the use of NH3 as an energy carrier and shipping fuel, Eystein Leren, its market development director told the World Hydrogen Summit in Rotterdam on Thursday.
Demand from the agricultural sector is "developing very slowly", Leren said, adding: "We're really focusing on the new potential market segments."
Agreeing with a member of the audience who had said that farmers are a "notoriously price-sensitive bunch" who are "not going to pay a penny more for ammonia-based fertiliser production than they have to unless they're forced to", Leren noted that this will only change if farmers come under pressure to decarbonise from their customers.
"What will drive the process is once the food producers start requiring low-carbon value chains and supply chains, because the farmers themselves will never buy expensive low-carbon unless there's someone paying for it," he said. "That's the major factor that could drive low carbon into the food value chain."
Ammonia is the building block for almost all mineral nitrogen-based fertilisers, making it a vital component of the global food chain — in fact around 70% of all 176 million tonnes of ammonia produced today is used for fertiliser production. But almost all of it is made from fossil fuels, usually by using gas to make grey hydrogen, which is then mixed with nitrogen in the air via the energy intensive Haber-Bosch process, to produce grey ammonia.
This results in around 500 million tonnes of greenhouse gas emissions each year, according to the UK's national science academy, the Royal Society. Switching to green ammonia, which is made using green hydrogen made from renewable energy, could shave around 1.8% of total energy sector emissions per year.
Yara Clean Ammonia already has at least one green ammonia customer from the agricultural industry, Swedish agricultural co-operative Lantmännen, which last year signed a commercial contract for green ammonia-based fertilisers from the Norwegian group. First deliveries are expected this year — although neither company has said how much Yara is contracted to supply.
The Norwegian company reduced its ammonia output in Europe by 65% last year in the wake of record high natural-gas prices, which is one of the reasons it is keen to produce NH3 made from green hydrogen.