The US Department of Energy (DOE) is poised to issue up to $750m in financial support to electrolysis and fuel cell technologies ­— including electrolyser manufacture — that can drive down the cost of clean hydrogen to $2/kg by 2026 and $1/kg within ten years.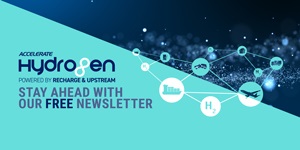 Hydrogen: hype, hope and the hard truths around its role in the energy transition
Will hydrogen be the skeleton key to unlock a carbon-neutral world? Subscribe to the weekly Hydrogen Insight newsletter and get the evidence-based market insight you need for this rapidly evolving global market
The funding call, expected in February 2023, accounts for half of the $1.5bn for clean hydrogen research and development announced in President Joe Biden's landmark Bipartisan Infrastructure Law (known more formally as the Infrastructure Investment and Jobs Act), signed into legislation in 2021.
The DOE wants the funding to bring about technological advances that cannot be achieved with scale alone, with funding applicants expected to explain which technology barrier their solution can overcome.
Over half of the $750m cash on offer this time, around $470m, will be to bring about "low-cost high throughput" electrolyser factories, via manufacturing innovation and supply chain development, as well as the development of new electrolyser technology and components.
The DOE's Hydrogen Shot, launched in June 2021, is targeting an 80% reduction in the cost of "clean hydrogen" within a decade, to $1 per kg of hydrogen produced.
The department defines clean hydrogen as green hydrogen made from renewables through electrolysis, pink hydrogen made from nuclear power through electrolysis, or blue hydrogen made from fossil gas with carbon capture and storage.
However, this funding call focuses exclusively on electrolysis and fuel cell technology. Around $280m is being made available for fuel cell technology.
The funding call is specifically targeting the interim target of $2/kg clean hydrogen by 2026, with applicants among electrolyser manufacturers challenged to come up with a proof-of-concept production line in which stacks can be manufactured at $100/kW by 2026.
It will also seek electrolyser and fuel manufacturing applicants who can demonstrate innovations in automation to bring costs down, as well as advances in fuel cell recycling.
"By investing in the cutting-edge research and development necessary to making market-ready clean hydrogen a reality, DOE is delivering on President Biden's promise to implement an ambitious climate agenda," said US Secretary of Energy Jennifer Granholm.