The EU has unveiled millions of euros of funding to help establish a "European Hydrogen Academy" — a digitally focused network of schools, universities and educational institutions that would offer courses, training programmes, educational material and laboratories to help train up the expected 180,000 workers, technicians and engineers in the hydrogen sector by 2030.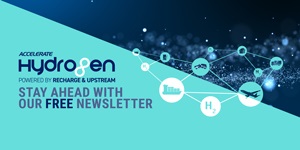 Hydrogen: hype, hope and the hard truths around its role in the energy transition
Will hydrogen be the skeleton key to unlock a carbon-neutral world? Subscribe to the weekly Hydrogen Insight newsletter and get the evidence-based market insight you need for this rapidly evolving global market
"Vocational, college and university educational institutions working separately with no coordination will not be capable of shaping this body of expertise in the time remaining," said the Clean Hydrogen Partnership (CHP), a "joint undertaking" between the European Commission and trade body Hydrogen Europe.
Institutions have been invited to apply for funding from the EU's innovation fund, Horizon Europe, to help set up the "academy", which the CHP estimates will require €3m ($3.25m) of cash to "to be addressed appropriately".
The CHP, which will allocate the funding, is not specific about what the academy would look like, but states a series of "expected outcomes" and targets that "should" be fulfilled.
These include:
The development of educational and training material and to build training programmes for professionals and students on hydrogen and fuel cells
The training of up to 5,000 qualified engineers at the "mid-term" of the project
Offer courses on hydrogen at up to 105 universities and/or "educative centres" at mid-term
A network of a minimum of 500 schools regularly offering hydrogen-related education
A minimum of 5,000 engineers, scientists, teachers and academic staff registered as users of the project website (to be measured as "experts with the corresponding qualification")
A network of a minimum of 100 universities and educational institutions offering hydrogen-related courses
A minimum of 100,000 "accesses" to documents in a multi-lingual library with reference educational material and textbooks specialised in hydrogen topics
A network of a minimum of five jointly used training laboratories to be accessed by teachers, pupils, academic staff and students
"The content of material produced by past [EU-funded hydrogen education] projects requires major updates to fulfil today's expectations to teaching and learning (eg, digital access, advanced e-learning formats) as well as translation into different languages to reach a wider audience and form the necessary technical vocabulary," said the CHP.
"To improve this situation, the education focus needs to shift to establishing a large alliance of universities and institutions that can provide certified educational training and continuously update the teaching materials, thus reflecting the rapidly developing area of FCH technologies and actively supplying the education and training necessary.
"Future work should then concentrate on further developing, translating, and organising the supply and (digital) access to content and training activities at universities, educational institutions and schools and addressing the issue of a joint qualification framework across the EU university ecosystem."
The CHP has also issued calls for proposals for 25 other research and innovation projects, with a total of €195m of EU funding up for grabs.