New technology that can detect hydrogen leaks with concentrations as small as ten parts per billion (0.000001%) represents a breakthrough for understanding the climate impact of switching to H2, according to US non-profit organisation Environmental Defense Fund (EDF).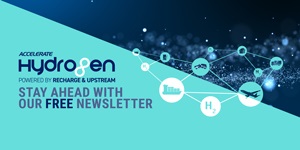 Hydrogen: hype, hope and the hard truths around its role in the energy transition
Will hydrogen be the skeleton key to unlock a carbon-neutral world? Subscribe to the weekly Hydrogen Insight newsletter and get the evidence-based market insight you need for this rapidly evolving global market
The laser-spectroscopy analyser — developed by US company Aerodyne Research with funding from the US Department of Energy (DOE) — represents a 100-fold improvement over today's equipment, which is built to spot high concentrations of H2 that pose an immediate safety risk.
"Hydrogen causes powerful warming effects in the atmosphere and leaks easily, but existing tools can't tell us how much is emitted or from where," says EDF chief scientist Steven Hamburg.
"With hundreds of hydrogen energy projects suddenly being developed around the world, we need an effective way to track and prevent these potent emissions. Results like we're seeing from this new instrument are a game-changer."
EDF scientist Tianyi Sun adds: "Right now, we know very, very little about how much hydrogen leaks. That data is critically important for the understanding the climate impacts of switching to hydrogen."
In August last year, Hamburg and colleague Ilissa Ocko published a peer-reviewed paper in the journal Atmospheric Chemistry and Physics that found that hydrogen leakage could slash the climate benefits of green H2 in half.
According to a recent report last year from the UK government, hydrogen is about 11 times more powerful a greenhouse gas than CO2 over a 100-year period — or 33 times more powerful over 20 years. This is because H2 reacts with other greenhouse gases in the atmosphere to increase their global warming potential.
Aerodyne's new analyser opens "new horizons for operators to track and reduce the amount of hydrogen escapting their facilities", the non-profit explains.
A recent study at Colorado State University's Methane Emissions Technology Evaluation Center by researchers from EDF and Cornell University, found that the instrument delivers "high-precision measurements every second with 98% accuracy".
"The breakthrough is combining high speed with high sensitivity, where previous tools gave you one or the other," says Aerodyne vice-president Scott Herndon. "That makes it possible to track hydrogen emissions at levels that matter to the climate using a piece of mobile equipment that can be driven in a vehicle or flown in small aircraft."
Leak monitoring is likely to be required at future green hydrogen projects benefiting from government subsidies, such as in the US and the EU.
"Now that we know it works, we can take this instrument to real-world facilities to measure how much hydrogen is escaping day to day," adds Sun.