Hyundai Motor Company has announced it will build a hydrogen production facility at a public sewage treatment plant in the Korean city of Cheongju, producing clean H2 from biogas obtained from on-site organic waste.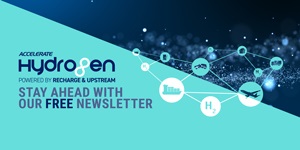 Hydrogen: hype, hope and the hard truths around its role in the energy transition
Will hydrogen be the skeleton key to unlock a carbon-neutral world? Subscribe to the weekly Hydrogen Insight newsletter and get the evidence-based market insight you need for this rapidly evolving global market
The car manufacturer says the plant will produce 500kg of clean hydrogen per day "by 2024", with plans to double the daily production to one tonne by 2027.
"In addition, a hydrogen filling station will be installed nearby to supply clean hydrogen at a reasonable price to local residents," Hyundai said in a press release, adding that this will be cheaper than locally produced by-product hydrogen.
The hydrogen-from-sewage facility will be built in conjunction with the non-profit Institute for Advanced Engineering after the project was selected in a contest organised by the Ministry of Environment.
Biogas is produced inside huge tanks known as anaerobic digesters, where microorganisms break down organic waste in the absence of oxygen.