US start-up SGH2 Energy has taken a final investment decision on a carbon-negative waste-to-hydrogen plant in California that will produce up to 4,500 tonnes of "greener than green" H2 annually.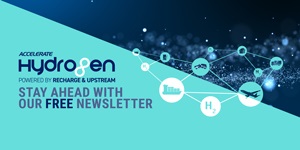 Hydrogen: hype, hope and the hard truths around its role in the energy transition
Will hydrogen be the skeleton key to unlock a carbon-neutral world? Subscribe to the weekly Hydrogen Insight newsletter and get the evidence-based market insight you need for this rapidly evolving global market
The facility, in the city of Lancaster, Los Angeles County, will use the company's patented plasma-enhanced gasification technnology to produce H2 from 42,000 tonnes of "rejected recycled mixed-paper waste" per year that would otherwise decompose in landfills and release methane — a powerful greenhouse gas.
"This is a major milestone for SGH2, the City of Lancaster and the world," said CEO Robert Do. "Not only are we producing more hydrogen with a larger negative carbon footprint than other proposed green hydrogen projects, but we have now cleared a steep hurdle that no other large-scale green hydrogen company has achieved."
He added: "All the carbon-negative clean hydrogen we produce has long-term offtake agreements and will supply hydrogen refueling stations in the Los Angeles metropolitan areas."
The project will now be eligible to receive both the $3/kg hydrogen tax credit in the Inflation Reduction Act and a $3m grant it had previously been awarded by the California Energy Commission to support hydrogen mobility in the state.
When SGH2 emerged from stealth mode in May 2020, Do told Recharge that the Lancaster project — then said to cost $55m — would be fully operational by the end of 2022.
How does the plasma technology work?
The key to SGH2's process — which has been developed over a 20-year period — is the use of plasma torches to produce temperatures of up to 4,000°C, with the intense heat reducing all solids to gases, leaving not even ash behind.
Oxygen-enriched air is injected into a catalyst-bed chamber heated by four plasma torches; when the solid waste feedstock is added, it immediately disintegrates into a mixture of gases, about 90% of which is a combination of hydrogen and carbon monoxide (CO) known as "syngas". The remaining 10% of gases, including other elements such as chlorine and sulphur, are filtered out using gas scrubbers, and the H2 and CO are then separated. The CO is then burned to generate electricity for the process, producing carbon dioxide.
This CO2 could be captured and then used or stored, reducing the process' carbon intensity even further, but at the Lancaster facility, it will be released into the air. These emissions can be considered to be "carbon neutral" as the CO2 came from trees (or plants) that absorbed it from the air.
Only a small amount of electricity is needed to power the plasma torches (2kWh per kg of H2) as the reaction of carbon and oxygen is highly exothermic (ie, heat-releasing), which alone produces temperatures of up to 2,000°C, meaning that the plasma torches only "top up" the heat.
The plasma torches were developed at Nasa by scientist Salvador Camacho, a co-founder of SGH2's parent company, the Solena Group, in order to test spacecraft heat shields and thereby ensure astronauts' safe re-entry into the Earth's atmosphere.