An Anglo-Spanish company says it could produce naturally occurring hydrogen from a giant underground reservoir in the foothills of the Pyrenees for €0.75 ($0.82) per kilogram — about half the current cost of producing grey H2 from unabated fossil gas.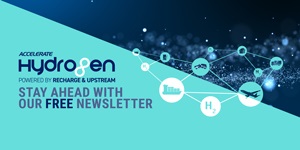 Hydrogen: hype, hope and the hard truths around its role in the energy transition
Will hydrogen be the skeleton key to unlock a carbon-neutral world? Subscribe to the weekly Hydrogen Insight newsletter and get the evidence-based market insight you need for this rapidly evolving global market
But Helios Aragón claims that Spain's anti-drilling legislation, which has banned all new hydrocarbons exploration, is standing in the way of it beginning operation by 2028 as planned.
If delivered, the project in the region of Aragón, northeast Spain, would be the first of its kind in Europe.
The project centres around an old oil well first drilled in the area in the 1960s, which found large quantities of natural hydrogen — also known as gold, white or native H2 — 3.6km below the surface, capped with a layer of rock that prevented the tiny H2 molecules from escaping.
In 2020, Helios Aragón was granted two six-year exploration licences at a 90,000-hectare site, and last year it confirmed the findings from decades-old well. The company wants to drill further exploration wells in 2024, if it can secure approval to do so from the regional government.
Helios believes the field holds around 500 billion cubic feet (14.16 billion cubic metres) of hydrogen and helium — another important industrial gas. The company has not disclosed how much of the deposit is hydrogen, but if all 500 billion cubic feet were comprised of H2, it would be the equivalent of around 1.18 million tonnes (based on a calculation of 0.002kg of hydrogen per cubic foot of gas at 21°C).
The company — which is incorporated in Singapore, operates in Spain with a predominantly British management team and is backed by New York venture capital fund Ascent Hydrogen — wants to begin producing commercially in 2028, but this would require substantial investment of around €900m.
The ultimate goal, for which it has the support of the regional government in Aragón, is to create a production and logistics hub for natural hydrogen, from which it can deliver to France and the rest of the Iberian peninsula.
But in order to raise the investment needed for production to begin, Helios says it needs a better regulatory framework.
The company's CEO, former oil industry executive Ian Munro, told local newspaper El Periódico de Aragón this week that hydrogen exploration is prohibited under Spain's climate change and energy transition law, passed in 2021, which banned all new production of hydrocarbons, coal and uranium with immediate effect — even though hydrogen is not a hydrocarbon as it carries no carbon atom.
It is not clear if and how the legislation has been interpreted this way — the law makes no explicit mention of it — but officials could be concerned that hydrogen production could accidentally provide a gateway.
But Munro does not believe this is an issue.
"In some surveys carried out in May of this year in the Monzón-1 well, 0% hydrocarbons were recorded, so it does not make sense that they are within the same legislation," he told the Spanish newspaper.
The climate change and energy transition law also enshrines the government's support for green hydrogen produced from renewable sources.
Munro also told the local newspaper that his company can produce natural H2 for €0.75/kg.
This is around half the cost of grey hydrogen produced in either the US or Europe, which averages around $1.5-1.6/kg when gas prices are stable.
The cheapest green hydrogen option by 2030 is likely to be Spanish green H2 at €3.10/kg ($3.39/kg), according to analysis from Aurora Energy Research.
Helios estimates on its website that by 2060, it can produce natural hydrogen for as little as $0.50/kg (as part of a cost range with an upper limit of $1.25/kg) against grey H2 costs of $0.75-1.6/kg and electrolytically-produced hydrogen at $0.75-3.25/kg.
The extent of global quantities of natural hydrogen are not yet fully understood and serious field work is only just beginning.
Last week South Korea's national oil company said it may have found naturally occuring hydrogen at five locations across the country, while HyTerra is aiming to deliver the world's first commercially exploitable H2 field in Nebraska, and a slew of exploration companies are investigating natural hydrogen sources in South Australia.
Natural hydrogen is also associated with surface-level geological phenomena known as "fairy circles", which are present in the US, Australia, Namibia, Russia and Brazil.
And there are currently six known ways that hydrogen can be produced through natural processes (see panel below).
Key natural hydrogen production processes, environments and locations
There are six known ways in which hydrogen is produced naturally:
Serpentinisation
In which the mineral olivine located in mid-ocean ridges or ophiolites (a geological formation where sections of the Earth's mantle rise above sea level) is weathered to form hydrogen-rich fluids. This has been seen in the Semail ophiolite, in the Hajar Mountains of Oman
Radiolysis of water
Radioactive elements in the Earth's crust — for example in crystalline basement rocks with high content of uranium, thorium or potassium — decompose water molecules trapped in causing a hydrogen pocket, as happened in South Australia
Deep degassing
In which "primary" hydrogen (a single hydrogen atom attached to a single carbon atom) escapes from deep within the Earth's crust. This has been seen in Nebraska, in the US
Iron reduction and sulphur oxidation
Ferric iron in a black smoker (a subsea hydrothermal vent formed from iron sulphide deposits) is reduced to ferrous iron and hydrogen sulphides
Thermal decomposition of organic matter
In which ammonium compounds located in deep sendiments decompose under high temperatures to form hydrogen and nitrogen, for example in hydrogen-nitrogen gas seeps in Oman
Biological activity
Hydrogen is produced by microbes living in the Earth's crusts, usually co-existing with hydrogen-consuming microbes and found via sediment or aquifers. This has been observed in the coal beds of the Powder River Basin in Montana, US.
Source: Rystad Energy