German utility RWE has received €108m ($117m) from the EU's Innovation Fund to help build a waste-to-hydrogen project in an industrial cluster in the Netherlands, in what is hoped will be a blueprint for a future roll-out of the technology in Europe.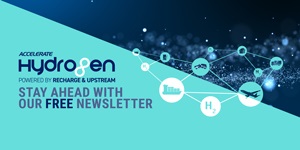 Hydrogen: hype, hope and the hard truths around its role in the energy transition
Will hydrogen be the skeleton key to unlock a carbon-neutral world? Subscribe to the weekly Hydrogen Insight newsletter and get the evidence-based market insight you need for this rapidly evolving global market
RWE's FUREC (Fuse Reuse Recycle) project, at the giant Chemelot industrial complex in Limburg, close to both the Belgian and German borders, aims to convert non-recyclable municipal solid waste from approximately two million people to around 54,000 tonnes of hydrogen annually.
Producing this amount of green H2 via electrolysis would require all the electricity output from a 700MW offshore wind farm, the company says.
Roughly 700,000 tonnes of municipal solid waste will be treated per year, of which around 50% will consist of textiles, paper and other biogenic waste.
Two separate plants will be built for the project, the first of which will convert the waste into solid fuel pellets, and a second that will transform the pellets into hydrogen.
The grant confirmed on Thursday represents around one sixth of the total investment needed for the project — an estimated €600m — and a final investment decision is not expected until next year.
The project development will now move ahead "at full speed", according to a press release from RWE, with the utility seeking approvals and permits from authorities and contracting preferred suppliers and potential customers.
"The hydrogen will either be marketed locally in the Chemelot industrial park or transported to industrial companies in Rotterdam and the Ruhr area," said the press release. "FUREC is preparing the necessary grid connections to the hydrogen and CO2 infrastructure."
RWE has previously stated that the hydrogen form the project could replace the grey H2 used in the chemical industry, and that it would set up a hydrogen link between Germany's industrialised Ruhr area and Dutch ports.
The EU Innovation Fund is 100% financed by the bloc's Emissions Trading System.