The European Commission has made €195m ($211m) of grant funding available for H2 research and innovation projects in what it describes as "an unprecedented drive to support the creation of cutting-edge hydrogen technologies".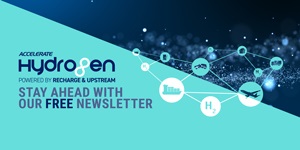 Hydrogen: hype, hope and the hard truths around its role in the energy transition
Will hydrogen be the skeleton key to unlock a carbon-neutral world? Subscribe to the weekly Hydrogen Insight newsletter and get the evidence-based market insight you need for this rapidly evolving global market
The call for proposals — under the auspices of the Clean Hydrogen Partnership — was unveiled yesterday afternoon, with the money from the EU's Horizon Europe fund divided into seven categories:
Renewable Hydrogen Production (€49m)
Hydrogen Storage and Distribution (€46m)
Hydrogen Valleys (€38m)
Transport (€25.5m)
Heat and Power (€19m)
"Strategic Research Challenges" — including non-PGM (platinum group metals) catalysts, hydrogen carriers and electrolyser durability (€20m)
"Cross-cutting" — including safety, regulations and education (€7.5m)
Within these categories are 26 "topics" — separate programmes which each require separate funding applications.
These are (including maximum contribution that may be requested per application):
Valorisation of [ie, creating value from] by-product oxygen and/or heat from electrolysis (€10m)
Large-scale demonstration of underground hydrogen storage (€20m)
Demonstration of liquefied hydrogen refuelling stations for heavy duty applications (€5m)
Waste-to-hydrogen demonstration plant (€10m)
Demonstration of high-pressure (500-700 bar) supply chain (€5m)
Large-scale Hydrogen Valley (ie, production and industrial usage hubs) (€20m)
Small-scale Hydrogen Valley (€9m)
Advances in alkaline electrolysis technology (€2.5m*)
Innovative solid oxide electrolysis cells for intermediate temperature hydrogen production (€3m*)
Increasing the lifetime of electrolyser stacks (€10m)
Innovative electrolysis cells for hydrogen production (€3m*)
Photoelectrochemical or photocatalytic production of hydrogen [ie, directly from sunshine in a single step] (€2.5m*)
Novel insulation concepts for liquefied hydrogen storage tanks (€2m*)
Advanced materials for hydrogen storage tanks (€10m)
Hydrogen for heat production for hard-to-abate industries (eg, retrofitted burners, furnaces) (€6m)
Hydrogen use by an industrial cluster via a local pipeline network (€15m)
Research on fundamental combustion physics, flame velocity and structure, pathways of emissions formation for hydrogen and variable blends of hydrogen, including ammonia (€3m*)
Retrofitting of existing industrial sector natural gas turbomachinery cogeneration systems for hydrogen combustion (€6m)
Ultra-low NOx combustion system for aviation (€8m*)
Real environment demonstration of Non-Road Mobile Machinery (€5m)
Development of a large fuel cell stack for maritime applications (€7.5m*)
European Hydrogen Academy [education and training] (€3m*)
Pre-Normative Research (ie, prior to standardisation) about the compatibility of transmission gas grid steels with hydrogen and development of mitigation techniques (€4m*)
Pre-Normative Research on the determination of hydrogen releases from the hydrogen value chain (€3m*)
Development and validation of high power and impurity tolerant fuel cell systems ready to run on industrial quality dry hydrogen (€4m)
Product environmental footprint pilot for a set of fuel cell and hydrogen product categories (€1.5m*)
Applications for the funding can be submitted from 31 January until 18 April.
* Those figures marked with asterisks are described as estimated EU contributions that "would allow these outcomes to be addressed properly", rather than maximum contributions that can be requested.