After proposals for a hydrogen heating trial in northwest England resulted in an angry public backlash, the gas distributor behind the project has made wholesale changes to its plan, including a U-turn on cutting off the natural-gas supply, the offer of £2,500 ($3,086) and a host of other incentives to willing participants (see details below).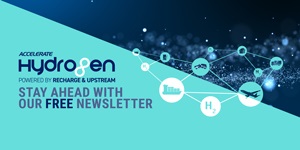 Hydrogen: hype, hope and the hard truths around its role in the energy transition
Will hydrogen be the skeleton key to unlock a carbon-neutral world? Subscribe to the weekly Hydrogen Insight newsletter and get the evidence-based market insight you need for this rapidly evolving global market
Residents opting out of the trial in Whitby, part of the town of Ellesmere Port, had been told they could receive electric heat pumps to replace their gas boilers, but this is no longer being offered.
The choice will now be between keeping their existing gas boilers, cookers and fires or have them replaced free of charge with hydrogen-burning replacements.
But because one of the aims of the trial is to use existing gas infrastructure for hydrogen, those opting to stay with their current gas appliances will see their homes connected to a brand new gas main, with the existing pipes under the street being used for 100% H2.
Domestic service pipes from people's homes will not be affected as they will simply be reconnected to the new gas main, which will run in parallel to the current one.
The move by Cadent follows a disastrous campaign to win hearts and minds for the hydrogen trial, which led to the local council and member of Parliament withdrawing their initial wholehearted support and the UK government declaring that Cadent would have to demonstrate strong local public support for the pilot.
However, that seemed an unlikely prospect. At a hostile public meeting on March 1, hundreds of residents vented their anger by shouting and jeering at Cadent representatives and local officials.
The proposal to replace natural gas in 2,000 houses in Whitby for a two-year trial — part of a hydrogen village "competition" engineered by the UK government — had been fiercely opposed due to concerns over safety, cost and a perceived lack of public consent. All homes were to have their natural-gas supply switched off and their gas appliances replaced by hydrogen equivalents or electric options such as heat pumps.
Residents accused Cadent of withholding key safety information regarding the combustion of hydrogen in their homes, particularly regarding the higher nitrous oxide (NOx) emissions from open H2 flames compared to gas flames, particularly in cookers and fires. NOx are powerful greenhouse gases and also harmful to human health, with US authorities linking them to asthma.
The UK government's own investigations into the safety of hydrogen in the home have found it to be a little more dangerous than natural gas, although the risks can be somewhat alleviated by adding excess flow valves and extra ventilation above H2 appliances.
Cadent had also not declared what would happen at the end of the trial — whether participating homes would be stuck with hydrogen — which would probably be more expensive than fossil gas — or residents would have to keep their electric equipment, which could also be more expensive to run than gas.
The distributor is now saying that all participating homes would be converted back to natural gas at the end of the trial, with brand new gas appliances provided for free.
There are also major questions as to the validity of using H2 to heat homes, given that burning green hydrogen would require five to six times more renewable energy than ultra-efficient electric heat pumps, and be around twice as expensive.
At least 37 independent studies have concluded that there will be no significant role for using H2 in domestic heating due to the high costs and the sheer amount of clean hydrogen that would be required, which would be more effectively used for decarbonisation in other hard-to-abate sectors.
Cadent now believes the changes it is making will end the opposition to its planned trial.
"There has been a broad church of opinions that have come from right across the local community," it says in a press release. "This input is vitally important to how we shape our plans and submission, and we have always stated that we will only do what is right for the community.
"We have acted on what we have heard, and we believe we are doing the right thing. We hope that the local community will choose to play their part in this programme, taking advantage of the many benefits on offer as they help us understand the future of heating."
However, the distrust of Cadent runs deep in Whitby, with members of a Facebook residents' group still not keen on having neighbours using hydrogen — which is prone to leak and is explosive — in their homes.
One wrote: "We're still going to be part of a trial that we haven't asked for or agreed to. Potentially months of disruption as they fit new pipes. Hydrogen gas still being fed through untested pipelines in the area. Cadent are not trustworthy. Possibly a step in the right direction but certainly not a win and I don't think we should be lulled into thinking it is."
Incentives
Leaflets are being posted through the doors of all 2,000 homes in the trial area, offering the following incentives to those participating in the hydrogen pilot scheme:
£2,500, or the equivalent in home energy efficiency improvements
Free hydrogen appliances, including free installation and maintenance
Price matching the cost of H2 to natural gas for the duration of the project
Residents will receive up to 50% reimbursement for gas appliances purchased less than three years ago
Cadent will cover the cost of any increase in home insurance as a result of the trial
A free Hive smart heating thermostat
Powerflushing of central heating system and the fitting of thermostatic radiator valves
A free central heating filter
A free home energy performance certificate
Free British Gas Homecare Complete cover, which provides repairs to central heating, plumbing and electrical systems in the homes (including electric vehicle chargers), as well as annual boiler servicing
Free appliance insurance
A guarantee that homes will be left in the condition they were found in.
Those opting for a hydrogen cooker will also receive "new cookware vouchers worth $£250 and a three-month food box subscription
Those opting for a hydrogen fire will also receive a "homeware voucher worth £500".
There is also an option for trial participants — particularly those worried about NOx — to have their gas cookers and fires replaced with electric options. Those receiving an electric cooker will receive £250 of cookware vouchers, and the new electric appliances can be kept at the end of the trial, along with any remaining manufacturer's warranty.
At the end of the trial, all hydrogen appliances will be removed and replaces with brand new natural-gas appliances free of charge. Participants will also receive British Gas Homecare Complete and appliance insurance for a further two years for free.
Those opting out of the hydrogen trial entirely will now be able to keep all their existing gas equipment, while also receiving a free service of their gas appliances, as well as free repairs for any that are found to be unsafe. Free home energy performance certificates will also be offered, along with free landlord gas safety certificates for rented properties.
Cadent also promises to "minimise the time you will have without gas during conversion [to the new gas main] and support you throughout the process".
"We anticipate the new main will take around 18 months to lay — during this period there will be some disruption to each street, including partial road closures," it explains in the leaflet.
Cadent also points out that at the end of the trial, it may need to enter non-participant homes to adjust the gas supply, but it is also offering a free service on all gas appliances at this point.
Despite all this effort, the trial may not necessarily go ahead. The government will only select one of the two hydrogen heating village trials being proposed — the other being in Redcar, northeast England, which may have its own issues with public support.