The gas distributor behind the proposed Whitby hydrogen home heating trial in the UK faces accusations of withholding key information from residents about the safety of H2-fuelled cooking and room-heating appliances such as gas fires — an accusation denied by the company, Cadent, in what appears to be, at the very least, a massive communications failure.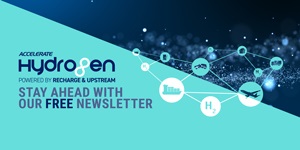 Hydrogen: hype, hope and the hard truths around its role in the energy transition
Will hydrogen be the skeleton key to unlock a carbon-neutral world? Subscribe to the weekly Hydrogen Insight newsletter and get the evidence-based market insight you need for this rapidly evolving global market
Residents also claim that Cadent is using underhand tactics to create an impression of local support for the 2,000-home domestic H2 trial and is preventing local people from having a say in whether the trial goes ahead, all of which the company refutes.
Kate Grannell, a resident of Whitby whose property lies inside the trial zone and who runs two Facebook groups for affected householders, tells Hydrogen Insight that she and other residents have repeatedly asked Cadent whether hydrogen cooking appliances and H2-fuelled gas fires would be safe to operate in the home, but that the company will not directly answer the question.
She says she accepts Cadent's assertion that hydrogen boilers would emit low levels of nitrogen oxides (NOx) — which are both powerful greenhouse gases and harmful to human health — but said that the same assurances have not been made about H2 cookers or fires. The issue is pertinent because burning hydrogen in air is said to produce six times more NOx than methane flames.
None of the home assessors sent by Cadent as part of the trial's planning process have been able to answer the question either, she says, adding that one even suggested she request an electric cooker if she was worried.
In fact, Grannell and other residents have been told to wait until at least mid-2023 to get answers to key questions around safety, costs and what happens at the end of the trial — after the March 2023 deadline by which Cadent must submit its final proposal to energy regulator Ofgem, which is funding and managing the Hydrogen Village trial on behalf of the UK government.
"This has been a campaign built on dishonesty because if you were open and transparent, right from the get-go you would be saying, 'I don't have the answer to that right now but we are working on it and we will have that answer to you by December'," she tells Hydrogen Insight. "But many of the answers are, 'we'll tell you mid to end of [2023]'."
She adds: "What they're saying is that they know what the answers are, 'but we're not going to tell you until after the bid'."
'Not a concern'
The information gleaned from Cadent by Hydrogen Insight suggests that the company is, at the very least, failing to communicate properly with residents, with the lack of knowledge and trust contributing to sustained anxiety in the community — which has resulted in public protests and anti-hydrogen heating leaflets produced by residents being delivered to affected households.
Cadent told Hydrogen Insight that the appliance issue was "not a concern", citing data from the UK government-sponsored Hy4Heat research programme, which found that "NOx emissions from hydrogen cookers and fires are no worse than for natural gas equivalent appliances".
However, the company admits that there is not as much safety data for hydrogen cooking appliances and gas fires as for H2 boilers — in fact there are no NOx regulations for these appliances in the UK or EU at all, although Australia does have a gas-fire NOx emissions standard of 130mg/kWh.
Cadent initially said it had answered these questions on its website, but later admitted to Hydrogen Insight that it had not included safety information on cookers and gas fires.
The Hy4Heat programme, which wrapped up in early 2022, said in its final report that "emissions of NOx from burning hydrogen can be significantly lower than from methane with well optimised burner designs".
Gas fire manufacturer Clean Burner Systems claims that one of its prototype hydrogen gas fires, developed and tested for Hy4Heat, can lower emissions to 13.1mg/kWh, significantly lower than the 56mg/kWh for a gas-fired boiler in the UK.
However, the manufacturer led-programme has not published the methodology or data behind Clean Burner Systems' gas fire trials, nor has it made public any data about NOx emissions from gas cookers.
Data wars
Around 85% of UK homes currently use fossil gas for cooking and space heating — in a boiler and sometimes in a gas fire. Gas distribution companies such as Cadent are keen to use hydrogen as a drop-in fuel to replace gas, to prevent their networks becoming stranded assets as the UK tries to reach net-zero emissions by 2050.
The UK government is currently considering two Hydrogen Village proposals: Cadent's Whitby proposal in northwest England, for which the company has recently said it will aim to use green hydrogen made with renewable energy, and Northern Gas Networks' plan in Redcar, northeast England.
The village trial is intended to give a sense of how a gas distributor might operate a pure-hydrogen network, but residents in Whitby have launched a campaign against the proposal, claiming that at least a quarter of residents are actively against the trial going ahead at all.
The campaign led to a protest outside Cadent's "hydrogen experience centre" in Whitby, in freezing December temperatures, as well as the aforementioned information leaflet, which was developed with the assistance of independent experts at the Hydrogen Science Coalition.
In response, Cadent published its own online fact-check of the leaflet's contents — which it removed over the weekend shortly after it was criticised for containing factual errors, including a false claim that blue hydrogen would require less fossil fuel than burning natural gas.
This particular error was corrected and the document reinstated, but, according to Tom Baxter, chemical engineering lecturer at the University of Aberdeen and member of the Hydrogen Science Coalition, the face check is still riddled with "half-truths and inconsistencies".
A recent Cadent survey of residents — which came with a £50 ($60) incentive to respond — was pulled because, the gas distributor says, many respondents were requesting to record the pre-survey telephone interview with the intention of sharing it, violating the code of conduct for market research.
Residents' groups, meanwhile, said that the pre-survey interview contained specific questions about whether they were opposed to the trial, which they claim was designed to screen opposing voices out of the process and skew the results.
Central to the residents' objections is the feeling that they are not being consulted on whether or not the trial should go ahead, a position recently picked up by local Member of Parliament Justin Madders, who has called on Cadent to offer an independent poll of residents as well as independent advice on hydrogen heating.
"There will have to be some sort of independent assessment of public support for this," he told local radio on 23 December. "Because if there isn't, then that suggests that people don't want to have this. There needs to be a way that we can all be confident that the public's view has been taken on board."
But Marc Clarke, Cadent's head of hydrogen, told BBC radio on 22 December that there was "no need to consult" residents in a yes/no poll.
"A vote won't be the real world," he said. "We're all going to need to make this choice on a certain day to move to a different type of heating technology. Now this project is bringing this decision to life right now for Whitby, but it's coming for all of us in the near future."
That sentiment is disputed by at least 32 independent studies, which all concluded that hydrogen should not play a significant role in the heating of buildings due to its high costs and requirement for up to six times as much renewable energy as heat pumps.
Cadent tells Hydrogen Insight that a binary poll isn't in its remit as it is not ultimately responsible for deciding on whether the proposal goes ahead — but said it has committed to ask every resident for their views and submit the market research it has gathered to the UK government and Ofgem as part of its bid.
"Getting thoughts and views from all residents is very important for the project," a spokesperson for Cadent says. "We have been working with an independent agency that is also audited to ensure we do this in the right way."
But Madders, who reveals that Cadent has been discussing the possibility of a poll with him for some time, says he has the assurance of government ministers that the trial should only go ahead with the consent of residents.
"If Cadent don't want to do it then we will find another way of surveying and assessing public opinion," he told local radio. "I'll be making it very clear to government officials that I don't think that they've been very cooperative with us in that respect."
Independent energy advice has not yet been offered by Cadent, which has instead pointed to the UK government-funded volunteer service Citizens Advice, which residents' groups complain has no expertise on hydrogen and simply directs concerned householders back to Cadent.
Two upcoming community days organised by the company will see residents able to ask questions to experts, but only to H2 proponents such as University of Chester professor Joe Howe, who is also chair of industrial partnership North West Hydrogen Alliance, and David Parkin, project lead of the nearby HyNet hydrogen project.
Electric anxiety
A lack of clarity around the pilot — including the effect it will have on long-term energy costs, local property values, insurance premiums and Cadent's plans for homes after the two-year trial has ended — has left many residents in a state of intense anxiety, Grannell reports. Some have phoned her in tears, she tells Hydrogen Insight, while the constant campaigning and uncertainty has also adversely affected her own mental health.
Cadent has committed to ensure that householders using hydrogen will pay no more than they would for fossil gas and has said that it would considering reconnecting houses to fossil gas after the trial.
And householders are being offered electric solutions, such as air source heat pumps, induction hobs or electric boilers if they do not wish to opt for hydrogen — but the company has so far refused to commit to matching electricity prices to gas prices, or to convert electric solutions back to gas once the trial is over.
Electricity prices are currently around three times' the price of gas in the UK, and many residents in the Facebook groups are concerned about being locked in to high electricity prices and falling into fuel poverty — even with a super-efficient heat pump.
Jan Rosenow, head of sustainability think-tank the Regulatory Assistance Project (RAP), tells Hydrogen Insight that while electricity prices are indeed currently higher than gas, the running costs of an air source heat pumps (ASHP) should be comparable to running a gas boiler under the current UK government price cap, at around £1,840 per year.
Cost parity would be achieved with a heat pump efficiency (known as Seasonal Coefficient of Performance or SCoP) of 2.8 — which delivers 2.8kWh of heat for every 1kWh of power — which Rosenow said is "easily achievable for most heat pump installations". A SCoP of 3 or higher is "more than achievable", he adds, which would yield cost savings today versus a gas boiler.
But the efficiency of heat pumps depends on how well they are installed, and such is the lack of trust that residents are cautious of allowing Cadent to take ownership of installations.
"I don't want an ASHP fitted by a project whose bottom line is to prove that H2 will work," Grannell wrote on Twitter, soon after a national radio debate with Cadent head of strategy Angela Needle last week. "It is not beneficial to gas companies for us all to have effectively working ASHPs."
During the debate on BBC Radio 5 Live, Needle indicated that Cadent might consider allowing residents to choose their own ASHP installer.
"The very least they can do is let us choose who fits it in our own home," added one member of the residents' Facebook group.
Cadent has defended its communication strategy so far, saying that it wouldn't ask any resident to make a firm decision on which pathway to take until they had all the information they needed.
"There are some questions coming from the engagement and we want to ensure that we get the answers to these things right and some of which require quite a bit of work and co-ordination with other stakeholders in government for example," a spokesperson for Cadent told Hydrogen Insight. "The exit from the trial is key for residents and we understand that they want to know all the detail before they make their choices."
But Grannell argues that answers to 140 residents' questions — of which around a third are still unanswered — are critical if Cadent is to give Ofgem the accurate community feedback required as part of its bid submission in March.
Residents need to have a complete package of information about the trial in order to be able to give accurate feedback about whether they want to be part of the trial or not, she says.
"Every answer to every question should have been provided by now — not after they have been awarded [the village trial]," she tells Hydrogen Insight.
"Too many times, in various ways, we are told we will get answers [in] mid-late 2023, but this is after a decision has been made and [by then] we truly won't have a choice," Grannell adds, pointing out that residents have been promised by government officials that the trial would not go ahead without their consent.
"I don't want to make a decision about my appliances; on whether they should be hydrogen or electric," she says. "I want [the opportunity] to say no to the whole trial. This is the aspect they are denying us."
UPDATED: to reflect that the Cadent fact-check has been reinstated on its website