Climate campaigners have slammed the new Delegated Act unveiled by the European Commission this morning, with one group describing it as "the gold standard of greenwashing".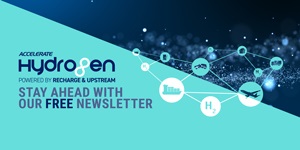 Hydrogen: hype, hope and the hard truths around its role in the energy transition
Will hydrogen be the skeleton key to unlock a carbon-neutral world? Subscribe to the weekly Hydrogen Insight newsletter and get the evidence-based market insight you need for this rapidly evolving global market
The international non-governmental organisation (NGO) Global Witness was particularly incensed by the rule allowing dirty grid electricity to be used for green hydrogen production at times when the supply of renewable energy is insufficient, even if the equivalent amount of green power would have to be returned to the grid to compensate during every monthly qualification period.
"The European Commission's plan to make so-called 'green' hydrogen with electricity from fossil gas or coal power plants is surely the gold standard of greenwashing," said Dominic Eagleton, senior gas campaigner at Global Witness.
Another NGO, Oslo-based Bellona, had a similar reaction, although it did applaud the fact that the delegated act finally provided clarity to policymakers.
"Unfortunately, the text leaves too much space for greenwashing in the short term, with a risk of increased emissions due to hydrogen production, where its purpose should, first and foremost, be to accelerate decarbonisation," it said in a statement.
And the Delegated Act's long transitional period, which allows first movers to avoid the need for "additionality" — ie, new dedicated renewables projects — for ten years if producing green hydrogen before the end of 2027, was of particular concern.
"The additionality principle will enter into force only in 2028, allowing for all the electrolysers connected to the grid in the coming five years to free-ride on the renewables that were deployed for the energy transition, and this for over ten years (until 2038)," it said.
"Similarly, the adoption of a very loose temporal correlation until the end of 2029 creates a system in which hydrogen producers will de facto be able to use electricity whenever they prefer instead of when it is available."
And the Oslo-based group added: "The creation of a solid framework for the development of a strong link between hydrogen production and additional renewable generation is also welcomed. However, the delay of the entry into force of the rules will entail an emissions increase in the short term."
Another European NGO, Transport & Environment, also welcomed the Delegated Act, but criticised "the decision to relax rules for green hydrogen production that allow projects starting before 2028 to use electricity produced from coal and gas".
Global Witness also tied the Delegated Act to plans to replace fossil gas with green hydrogen for heating — a policy that gas distributors are lobbying for, but one that is not being pushed by the European Commission.
"Plans to swap out the fossil gas in Europe's pipes and boilers with hydrogen from renewables simply will not work — there's not enough of it to go around," said Eagleton. "So instead of admitting defeat, the Commission has gone into denial. The only way to replace gas is to roll out a massive wave of renewables and energy savings."