The European Parliament sent out mixed messages yesterday, with committee members voting for an amended EU directive that will make it easier for hydrogen to access fossil-gas networks, but with regulations stating that blending H2 into the gas grid should be a last resort, and that "all efforts should be made to avoid the use of hydrogen" for heating buildings.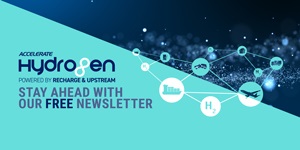 Hydrogen: hype, hope and the hard truths around its role in the energy transition
Will hydrogen be the skeleton key to unlock a carbon-neutral world? Subscribe to the weekly Hydrogen Insight newsletter and get the evidence-based market insight you need for this rapidly evolving global market
Members of the European Parliament's Industry, Research and Energy Committee (ITRE), acting on behalf of the wider body, voted to allow hydrogen to be transported in existing gas network infrastructure and across borders in a system overseen by the natural-gas industry, in the shape of the European Network of Transmission System Operators for Gas, rather than a new body proposed by the European Commission.
But the amended directive on "common rules for the internal markets in renewable and natural gases and in hydrogen" also called for the ramp-up of a European hydrogen market — pointing to the 10 million tonnes of domestic green hydrogen and 10 million tonnes of imported renewable hydrogen in last year's REPowerEU plan — and set guidelines for how the H2 should be used.
"Hydrogen should be prioritised for feedstock, raw material or energy purposes in hard-to-decarbonise industries such as steel or chemicals and hard-to-decarbonise maritime and aviation applications," the document says.
"Conversely, all efforts should be made to avoid the use of hydrogen for applications where more energy or cost efficient alternatives exist."
And the regulations for this directive state that H2 should not be blended into the natural-gas network, or be used for heating, wherever possible. A mix of up to 20% hydrogen can theoretically be blended into the gas grid without causing significant problems, but due to its lower energy density by volume compared to methane, this would only reduce greenhouse gas emissions by about 6-7%, while increasing the cost of fossil gas by up to 43%.
"The blending of hydrogen into the natural gas system should be a last resort solution, as it is less efficient compared to the use of using hydrogen in its pure form and diminishes the value of hydrogen," the document states. "It also affects the operation of gas infrastructure, end-user applications, and the interoperability of cross-border systems.
"Member States should therefore prioritise the production and use of renewable and low-carbon hydrogen in their pure form in the hard-to-decarbonise sectors, such as in industry and transport applications. However, all efforts should be made to avoid the use of hydrogen for applications with regard to which more energy-efficient alternatives exist, such as the heating of buildings, and the production of hot water for sanitary use and of low-grade heat for industrial processes."
The amended directive also left room for blue hydrogen derived from natural gas with carbon capture and storage, even though this Is clearly not the parliament's preference.
"Renewable hydrogen is the only option with the EU's climate neutrality and zero pollution goal in the long term and the most coherent with an integrated energy system," it states.
"However, renewable hydrogen production is not likely to scale fast enough to meet the expected growth in demand for hydrogen in the [European] Union.
"Therefore, low-carbon fuels (LCFs) such as low-carbon hydrogen (LCH) may play a role in the energy transition in line with the Union climate targets, particularly in the short and medium term to rapidly reduce emissions of existing fuels, and support the transition of the Union's industry in hard-to-decarbonise sectors in which more energy or cost-efficient options are not available, including in heavy-duty transport."
And it adds: "Low-carbon gases should be regarded as transitional as long as renewable gases, in particular renewable hydrogen, are a scarce source."
EU directives have to be agreed by the three parties — the European Parliament, the European Commission and the 27 member states acting as the European Council — so parliamentary votes carry considerable weight.
"This vote is the next step towards a climate-neutral Europe," said Jens Geier, a German socialist MEP that led the work on this directive. "The European Parliament allows — in contrast to the Commission's proposal — more certainty for investments in hydrogen infrastructure based on the existing natural gas grid, instead of imposing restrictions on investment."
His colleague, Jerzy Buzek, a Polish Christian Democrat who led the work on the directive's regulations, added: "The age of hydrogen is coming. To make it happen in the EU, we need a stable and well-balanced regulatory framework, financial support as well as investments in new infrastructure. With this legislation, we are preparing it.
"The fight against climate change and moving away swiftly from all Russian energy sources as a response to the criminal invasion of Ukraine, both require us to accelerate our clean and just energy transition and adapt the market. We want to boost the development of biomethane and create incentives for producers and consumers to switch to green and low-carbon hydrogen."
Boilers uproar
An amended version of the Energy Performance of Buildings Directive (EPBD) was also by passed by the committee, with one amendment particularly upsetting environmental campaigners.
The document — which does not mention the word "hydrogen" — stipulates that fossil-fuel heating systems in new and renovated buildings would be banned by 2035, and that member states would not be allowed to provide financial incentives for the installation of boilers using fossil fuels from 1 January 2024.
"Member States shall introduce measures to ensure that the use of fossil fuel heating systems in new buildings is not authorised from [date yet to be specified]," it states.
But it adds that "boilers certified to run on renewable fuels and other technical building systems not exclusively using fossil fuels… shall not be considered fossil heating systems".
This has been widely interpreted as a reference to "hydrogen-ready" boilers, which burn fossil gas but can be later be converted to run on 100% H2. However, another interpretation is that it essentially refers to all gas boilers, as they can all burn another renewable fuel, biomethane.
The directive also calls for member states to produce 35 billion cubic metres (bcm) of "sustainable" biomethane by 2030 — equal to about 9% of the EU's expected gas demand of 395 bcm in 2023 — which would be incorporated into the gas network.
Campaigners say that the boiler compromise will ensure that Europeans will be locked into imported gas and soaring energy bills for decades to come, with consequences for the climate.
"The greenlighting of boilers is scandalous; it would lock us in with expensive fossil fuel gas in our homes — much of which comes from Russia," said Davide Sabbadin, deputy policy manager for climate at The European Environmental Bureau, a network of 180 citizens' organisations.
"And with hydrogen shaping up to be inefficient and expensive, the dream of these boilers being green in future just isn't realistic.
"It's not fair to the European people to go on this way; we need the EU to support a swift transition to alternatives like electric heat pumps in combination with energy renovations."
The amended directive also states that all new buildings and all publicly owned buildings should be zero-emission from 2028 and 2026, respectively, while residential buildings undergoing major renovation have until 2032 to comply — with some exemptions.
Ciarán Cuffe, the Irish Green MEP who led the work on the EPBD, said: "We want the EPBD to reduce energy poverty, bring down emissions, and provide better indoor environments for people's health. This is also a growth strategy for Europe that will deliver hundreds of thousands of good quality, local jobs in the construction, renovation, and renewable industries, while improving the well-being of millions of people living in Europe."
Hydrogen Europe, the Brussels-based trade association, welcomed both directives, arguing: "The European Parliament is moving in the right direction by allowing hydrogen-based heating solutions to contribute to the monumental task of decarbonising buildings."
Hydrogen Europe CEO Jorgo Chatzimarkakis added: "The position adopted today by ITRE members is a big step towards the establishment of hydrogen as a traded commodity and as a crucial energy carrier in the campaign for net zero.
"It is now up to the [European] Council to develop its general approach in line with the ambition of MEPs and industry, and to shore up all remaining issues in this important legislative package."