The federal government of Australia has pledged to grant A$70m ($49m) to renewable hydrogen-related projects delivered as part of its latest proposal for a regional green H2 hub — this time in Townsville, northeast Queensland.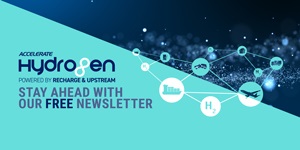 Hydrogen: hype, hope and the hard truths around its role in the energy transition
Will hydrogen be the skeleton key to unlock a carbon-neutral world? Subscribe to the weekly Hydrogen Insight newsletter and get the evidence-based market insight you need for this rapidly evolving global market
But the scheme is likely to fund a maximum of two projects, which on their own are unlikely to constitute a "hub".
Officials intend to open a competitive tender for the cash in March 2023, which will be available as grants to producers and consumers of green hydrogen — across sectors including industry, transport and energy markets — located in the Townsville region.
And green hydrogen exporters in the area will also be eligible to apply, the government said.
Grants are expected to be match-funded by the successful applicant, taking total investment to $140m.
The Townsville hub proposal is the sixth such hydrogen hub announced by the federal government, and, like the others, the goal is to "co-locate" green hydrogen production and demand in an industrial complex that maximises the region's existing industrial assets, such as its port facilities, and leverages local renewable energy potential.
First announced in October 2022 as part of the incoming Labor federal government's first annual budget, the proposed Townsville hydrogen hub could also become a major export centre, the government believes, noting the Queensland city's relative proximity to Asian markets.
But the scheme appears to be constructed in such a way as to only fund one or two large projects, rather than a variety of smaller ones.
Projects with an expected capital expenditure of less than $60m need not apply, and the minimum grant available is $30m — almost half of the cash on offer.
The maximum grant available is $70m, which means that all the grant funding could be swallowed up by a single project.
This opens the question of whether one or two projects constitute a "hub", but Prime Minister Anthony Albanese clearly hopes the Townsville hydrogen complex will stimulate investment in green H2 and renewable energy in the region, which can then be exported.
"Australia is already one of the largest exporters of energy in the world; a thriving hydrogen industry here in North Queensland will be critical for us to become a renewable energy superpower as well," he said.
The federal government has so far spent $525m in developing the six hubs, which in addition to Townsville are in Gladstone, Hunter Valley, Pilbara, Port Bonython and Bell Bay.
"These regional hubs will give our green hydrogen industry an early-stage springboard to scale, which will help to promote further growth and investment in clean technology," added Chris Bowen, the minister for climate change and energy.
Queensland — a major gas producer and LNG exporter — is targeting 70% renewables in its primary energy mix by 2032, 80% by 2035 and net zero by 2050. It released its five-year hydrogen strategy in 2019, and says it has invested more than $60m across multiple initiatives to stimulate the H2 supply chain.
The state already plays host to the proposed 3.6GW Pacific Solar hydrogen project, 800km south of Townsville in Gladstone, which also aims to export green H2 as either green ammonia or via liquid organic hydrogen carriers (LOHCs). The project developer, Austrom, was recently bought out by Danish renewables developer European Energy.
And billionaire Andrew "Twiggy" Forrest's Fortescue Future Industries (FFI) is building a 2GW electrolyser gigafactory, also in Gladstone, which is expected to deliver its first electrolysers early this year.