Deploying vast amounts of green hydrogen to decarbonise Massachusetts' heating sector would hijack the US state's entire offshore wind build out without reducing emissions, according to a new study released Monday by Boston-based renewable energy advocacy group Gas Transition Allies (GTA).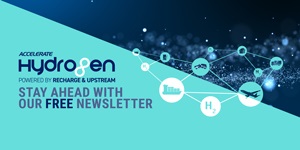 Hydrogen: hype, hope and the hard truths around its role in the energy transition
Will hydrogen be the skeleton key to unlock a carbon-neutral world? Subscribe to the weekly Hydrogen Insight newsletter and get the evidence-based market insight you need for this rapidly evolving global market
"Using green hydrogen to heat homes in Massachusetts is a dead-end climate solution that will fail to meet our state mandated emissions reduction goals at huge costs to ratepayers," said Martyn Roetter, a physicist and co-author.
Using hydrogen as an alternative to natural gas in home heating is more widely a subject of huge controversy globally, with at least 37 independent studies saying H2 will play no significant role in domestic heating, mainly due to the high cost and inefficiency compared to electric solutions. Green hydrogen would require five to six times more renewable energy to provide the same amount of heat as heat pumps.
The new GTA study rejects a proposal by utility National Grid US, which is proposing to decarbonise gas grids in Massachusetts and New York with green hydrogen and renewable biomethane by 2050 while developing hybrid electric-gas heating systems.
"We need to offer a diverse and practical range of cleaner heating solutions enabling customers to choose what best addresses their needs for performance and cost, without compromising our shared climate goals," said the utility, a subsidiary of National Grid in the UK.
GTA's study, however, said the production of green hydrogen would "cannibalise the supply of clean electricity, diverting it from its primary targeted purpose of direct delivery to the electric grid and slowing anticipated emissions reductions from the electrification of buildings and vehicles."
Replacing Massachusetts' natural gas heating with 100% green hydrogen would nearly triple the state's power demand, while even a 20% displacement of natural gas would require 3.9GW of offshore wind capacity, exceeding the expected 3.2GW of capacity by 2030, according to the report, which focused only on Massachusetts.
Replacing the gas boilers used in nearly 60% of the state's homes with efficient heat pumps would only raise state electricity demand by 1.5 times, the GTA study found.
National Grid countered that total replacement of gas heat with electric heat pumps by 2050 as proposed by the state is unrealistic. Meeting the target would require 340,000 households every year to make the switch, but with high upfront costs, the utility predicts many will face challenges.
The state is aiming for a net-zero economy by 2050 through greater electrification powered by renewables, chiefly offshore wind, and heating makes up about 40% of Massachusetts' total emissions.
US landmark climate legislation passed last year offers generous tax incentives for green hydrogen production, while the infrastructure law passed in 2021 directs $8bn in federal funds for the establishment of four 'clean hydrogen hubs' around the country.
Massachusetts has teamed with neighbouring Connecticut, New Jersey, and New York on a hub proposal, competing with multiple other pitches made in other regions.
GTA describes itself as a coalition of more than 25 organisations and experts working to "reduce methane emissions and advance a rapid transition from gas to non-emitting renewable energy".
A version of this article was published by Hydrogen Insight's sister publication, Recharge.