The European Parliament effectively agreed to the European Commission's controversial Delegated Act defining green hydrogen this morning, after the parliamentary committee on industry, research, telecoms & energy voted against an official objection by the centre-right European People's Party.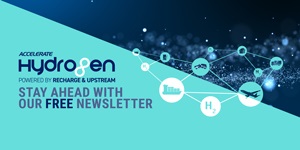 Hydrogen: hype, hope and the hard truths around its role in the energy transition
Will hydrogen be the skeleton key to unlock a carbon-neutral world? Subscribe to the weekly Hydrogen Insight newsletter and get the evidence-based market insight you need for this rapidly evolving global market
This means that the objection — which had delayed the approval of the Delegated Act — cannot now be heard by the full European Parliament in a plenary session and therefore cannot be upheld.
The key piece of EU regulation — which provides rules on how green hydrogen can be produced, and therefore how projects would be regulated and subsidised — still needs to be approved by member states.
This could happen as soon as tomorrow, when the Council of ministers meets to discuss the EU Renewable Energy Directive, which the Delegated Act is an appendix of. However, that meeting is likely to focus on the highly contentious issue of whether nuclear hydrogen can be counted as renewable H2 (click here for details).
Without a clear, agreed definition of green hydrogen — which involves complex matters such as additionality and temporal correlation (see below) — projects in Europe are highly unlikely to move forward, while developers hoping to export renewable H2 to the EU are also in limbo as they too would have to meet the definition.
The European Commission finally published its proposed Delegated Act in February, after months of drawn-out discussions over how to best ensure that green hydrogen is not produced using renewable energy that would otherwise have been used to provide zero-carbon electricity to the grid — a concept known as "additionality". The fear has been that fossil-fuel-fired power would be needed to replace the green electricity used for H2 production, and thus push up greenhouse gas emissions overall.
It was therefore widely accepted by both industry and climate campaigners that all renewable electricity used to produce green hydrogen would be new.
This additionality principle has now been defined as renewable energy projects that "came into operation not earlier than 36 months before the installation producing the [H2 or its derivatives]" — defined by the EU as "renewable liquid and gaseous transport fuels of non-biological origin", widely referred to as RFNBOs.
It also introduces a "transitional phase" for first movers, as green hydrogen projects that come into operation before the end of 2027 will be exempt from the additionality rule until 1 January 2038.
But perhaps the bigger question was how to proceed at times when the wind wasn't blowing and the sun wasn't shining. Could producers use grid electricity — which may have been produced using gas- or coal-fired generation — during these periods and then supply equivalent amounts of renewable energy back to the grid at a later date in order to compensate? And under what circumstances would this be allowed?
After all, the more hours an electrolyser is in use, the cheaper the levelised cost of the hydrogen produced.
The European Commission stated in an earlier draft of the Delegated Act last year that it would require an hourly correlation between renewable electricity supply and usage — in other words, producers must prove every hour that the power being used by their electrolysers came from new renewable source, thus making it extremely difficult to use grid electricity.
But the H2 industry, led by trade bodies Hydrogen Europe and the Renewable Hydrogen Council, said this would be unworkable and drive up the cost of green H2 in the EU, and the European Parliament controversially vetoed the hourly correlation in September last year, outraging some climate campaigners and green-minded companies.
The trade associations campaigned instead for a monthly correlation of renewables supply with H2 production.
The European Commission has reached a compromise between the two positions — monthly correlation will be allowed until 31 December 2029, and thereafter only hourly correlation will be acceptable.
However, a review will be carried out in 2028 on the introduction of hourly correlation, so it might never happen.