The EU had been due to agree on a definition for green hydrogen in mid-December, paving the way for the roll-out of the bloc's subsidy scheme, which, in turn, would kickstart renewable H2 production at scale across the continent.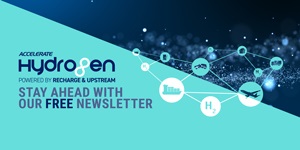 Hydrogen: hype, hope and the hard truths around its role in the energy transition
Will hydrogen be the skeleton key to unlock a carbon-neutral world? Subscribe to the weekly Hydrogen Insight newsletter and get the evidence-based market insight you need for this rapidly evolving global market
But arguments over the question of "additionality" — ensuring that green hydrogen does not cannibalise existing renewable energy supply or use fossil-fuel electricity when the wind is not blowing and the sun isn't shining — have not been the only stumbling block to negotiations, according to Bloomberg.
France and eight other member states have written a letter to the European Commission calling for the inclusion of "low-carbon" hydrogen in the bloc's Renewable Energy Directive, made from nuclear energy and possibly fossil gas with carbon capture and storage (ie, blue H2), the news agency reports.
But such a move is being fiercely opposed by Germany, leading to a deadlock in negotiations.
"Renewable-only objectives would indeed limit the speed of the development of our hydrogen economy to the development pace of renewable energy sources, leaving untapped potential to produce low­carbon hydrogen," said the letter, which was addressed to energy commissioner Kadri Simson and internal market commissioner Thierry Breton and signed by economy and energy ministers from France, Poland, the Czech Republic, Slovakia, Slovenia, Hungary, Romania and Bulgaria.
"Opposing low-carbon is a collective dead-end which endangers our goal to reach carbon neutrality by 2050."
French President Emmanuel Macron believes his country's nuclear fleet — which provides the majority of France's electricity — can be a major source of low-carbon H2 production. By contrast, Germany is phasing out its nuclear power plants amid national opposition to the technology.
The EU currently aims to produce 10 million tonnes of green hydrogen annually within its borders by 2030, while importing a further 10 million tonnes from outside the bloc.
And it aims to subsidise renewable H2 in the EU through a scheme known as Carbon Contracts for Difference — with zero support for other forms of "low-carbon" hydrogen.
How would a Carbon Contracts for Difference scheme work?
Under a Carbon Contracts for Difference (CCfD) scheme, end users would be paid a guaranteed amount by governments for avoiding CO2 emissions.
This is likely to offer a subsidy representing "the difference between a 'strike price' reflecting the cost of producing hydrogen and a 'reference price' reflecting the market value of hydrogen".
Essentially, this would enable green hydrogen to be available to the market at the same price as grey hydrogen produced from unabated methane.