The fossil gas industry is using secret lobbying channels to artificially inflate the possibility of a future for domestic hydrogen heating, with the aim of blocking a proposed EU ban on gas boilers — and succeeding at it, a super-coalition of NGOs has claimed.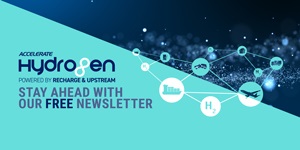 Hydrogen: hype, hope and the hard truths around its role in the energy transition
Will hydrogen be the skeleton key to unlock a carbon-neutral world? Subscribe to the weekly Hydrogen Insight newsletter and get the evidence-based market insight you need for this rapidly evolving global market
According to the group of three massive European NGO networks, together known as Better Without Boilers (BWB), covert lobbying by the gas industry has led legislators in the European Parliament (EP) to introduce a loophole to the EU's Energy Performance Buildings Directive (EPBD), a piece of legislation that had originally proposed an outright ban on fossil-fuel boilers in new buildings and buildings undergoing major renovations.
The latest amendment, added in negotiations at the EP's committee stage, allows the installation of fossil gas boilers if they are "hydrogen-ready", or in the parlance of the EU heating industry, "hybrid heating systems".
But the lead negotiator responsible for the changes says he was not influenced by fossil fuel lobbying.
The concept of hydrogen-ready boilers has been widely derided as greenwash by independent heating experts, who say that they are effectively just gas boilers that will likely never burn H2. They have warned that gas industry efforts to rebrand gas boilers as "hydrogen ready" is an attempt to hoodwink consumers into continuing to burn fossil fuels, believing that they are making a climate-friendly choice.
The EPBD amendment was championed by the European People's Party grouping, for whom the lead negotiator was Irish MEP Seán Kelly, whom BWB accused of attending secret meetings with gas industry lobbyists — a charge Kelly has strenuously denied.
According to BWB's report into the matter, The Gas Lobby's Boiler Battle, Kelly has had at least two unregistered meetings with an organisation backed by the liquid petroleum gas (LPG) lobby group, Liquid Gas Europe (LGE).
The organisation, Rural Futures, is a project for rural communities that LGE says could be disadvantaged by the proposed gas boiler ban.
Although Rural Futures is a direct offshoot of LGE, it is not registered as a lobby group so meetings its executives have with politicians do not have to be registered under current rules.
But BWB says it has evidence that LGE could be using Rural Futures as a means to covertly lobby politicians, noting that a recent amendment aimed at further watering-down the gas boiler ban, tabled by a German MEP, contains the exact same wording contained in an amendment drafted by LGE, which BWB claims to have seen. A key European Parliament vote on the amended draft of the EPBD is due today (Tuesday).
The NGOs also say that LGE has not declared any lobbying activity since April 2020, despite having a three-year budget of around €1m.
"This indicates that their lobbying efforts are concentrated on events and lower level meetings that they don't have to declare, a huge issue for transparency and democratic accountability," BWB said.
In particular the NGOs highlighted a number of events run by Rural Futures that were attended by, among others, Kelly, Anne-Katherina Weidenbach, a member of European energy commissioner Kadri Simson's cabinet, and Stefan Moser, a senior official in the European Commission's energy unit.
Kelly confirmed that he had spoken to LGE at a meeting he convened of over 20 stakeholders, and that he later addressed an event organised by LGE via video link. He also confirmed that he spoke at an event organised by Rural Futures, but said this was the only time he had "directly engaged" with the organisation on this topic.
"I would point out that I have spoken at events organised by all interested stakeholders and all such remarks are made in a public format and communicated publicly," he told Hydrogen Insight.
His main reason for introducing the hydrogen-ready boiler provision — as well as pushing back an overall phase out of fossil fuel heating equipment to 2035 rather than 2025 as originally proposed — is that he believes that banning gas boilers would have been "impossible".
"I have no connection with any industry and I was guided by the priorities of the political group I was representing," he told Hydrogen Insight. "My motivation in all negotiations was to secure a majority for the EPBD."
LGE had not responded to Hydrogen Insight's request for comment at the time of publication, but Jan Rosenow, Director of European Programmes at the Regulatory Assistance Project, who has compiled a review of 37 independent studies that show that hydrogen is unlikely to play a role in domestic heating, called for a critical assessment of the narrative being put forward by gas industry lobbyists.
"We know that heat pumps can and do work in both rural and urban communities, so arguing that rural communities are being sacrificed is just another attempt to sow doubt and postpone the transition," said Jan Rosenow, Director of European Programmes at the Regulatory Assistance Project.
"Hydrogen is not a viable solution for heating in homes, and pretending otherwise risks derailing the energy transition, compromising our climate targets and putting huge costs on families and businesses," he added.
Gas Distributors for Sustainability, a group of European gas distribution companies, has also been in contact with Brussels politicians. In emails BWB says it has seen, the group reportedly calls for the introduction of hydrogen-ready boilers as an "intermediate" solution to the gas boiler ban, claiming they allow for rapid deployment and — without evidence — that they result in customer cost savings.
Among the findings of Rosenow's literature review is that hydrogen heating will use 5-6 times the renewable energy of direct electrification, and cost 2-3 times more than a heat pump.
BWB is a group comprising one standalone NGO, Green Transition Denmark, and two massive NGO networks, the European Environmental Bureau, which has 180 NGOs including the UK's Royal Society for the Protection of Birds (RSPB); and Environment Coalition Standards (ECOS), which has 56 members including the World Wildlife Fund (WWF) and the European Federation for Transport and Environment (T&E).
"We are highly concerned about the tactics from the gas lobby which have come to light under this investigation," said Laetitia Aumont, policy officer for one of the NGOs behind BWB, the European Environmental Bureau. "The fact that hundreds of meetings have occurred between the fossil fuel industry and the European Commission shows how strong the influence is."
She added: "The industry goes directly against the green future and energy independence that the EU needs through the greenwashing of technologies that will lock us in fossil fuel infrastructure and hamper the transition to more climate friendly heating systems".