The UK's controversial proposed hydrogen village trial will not go ahead without "strong local support" that has been independently validated by an external source such as the local council, the UK government has exclusively told Hydrogen Insight — potentially putting the scheme's future into doubt.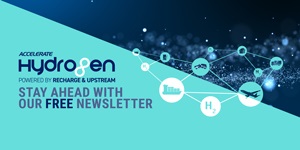 Hydrogen: hype, hope and the hard truths around its role in the energy transition
Will hydrogen be the skeleton key to unlock a carbon-neutral world? Subscribe to the weekly Hydrogen Insight newsletter and get the evidence-based market insight you need for this rapidly evolving global market
One of two trials — either Cadent Gas' scheme in Whitby, northwest England or Northern Gas Networks' project in Redcar, northeast England — is set to go ahead in 2025, but both have attracted substantial local opposition, especially in Whitby, where residents' groups recently braved freezing weather to protest outside Cadent's Hydrogen Experience Centre.
Affected locals from both proposed trials have also raised the alarm about the safety of hydrogen as a heating fuel.
This is the first time that the Department for Business, Enterprise and Industrial Strategy (BEIS), the ministry that sought a hydrogen village trial, has raised the possibility of a pilot project not going ahead at either location.
"The government is committed to supporting industry to deliver a large village hydrogen heating trial, although no trials will take place where there isn't strong local support, and until all necessary safety assessments have been successfully carried out," a spokesperson for BEIS told Hydrogen Insight.
Officials declined to say how they would define "strong local support", but at a recent meeting in Whitby, BEIS strategy advisor Lucy Longstaff reportedly told residents that it would have to be higher than 51% of the affected households.
Local Member of Parliament Justin Madders has been lobbying Cadent to run an independent yes/no poll — but that proposal has failed to attract support from the gas distributor or BEIS ministers.
Instead, the department appeared to suggest that data on local support would be collected from Cadent and NGN, which must gather consumer feedback as part of their project submission to regulator Ofgem, which is partially funding the project.
According to Ofgem rules, this must be collected via an independent marketing company, but the department has now said the results of the survey must be looked over by another "external source" — an apparent concession to furious residents who mistrust the project developers.
"In their applications, gas network operators will need to demonstrate evidence of substantial local support for the trial, validated by an independent external source such as a local council," BEIS told Hydrogen Insight. "This will be a critical factor in the final selection of the trial location, with the rights of consumers engaged in the projects to be protected before, during and after."
Cadent's initial survey efforts in Whitby ran aground after residents claimed that those with opposing views were being screened out of the process. Cadent, which has now given all residents the chance to take part in the survey, told Hydrogen Insight that the trial was pulled because some respondents were asking to record their pre-survey interviews, which the company said was a contravention of marketing ethics.
BEIS, which is hoping the Hydrogen Village trial will help it reach a decision in 2026 on whether to support H2 heating in the UK, sought to reassure residents that the trial will respect their consumer rights.
"Nobody taking part in the trial will pay more for their heating than they would if they remained on natural gas. They will also not be expected to pay for the installation or maintenance of hydrogen-capable appliances, or an alternative heating solution."
Cadent has said that any residents that do not want to participate in the hydrogen trial would receive heat pumps instead.
However, household in both schemes are still awaiting information on whether their fuel (or electricity) and maintenance costs will continue to be subsidised after the trial is over.