Hundreds of furious residents affected by the planned Whitby hydrogen heating trial in northwest England shouted and jeered at representatives of project developer Cadent and local officials during a hostile public meeting about the scheme on Tuesday night.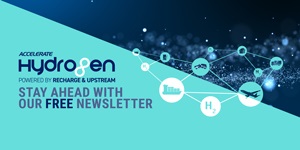 Hydrogen: hype, hope and the hard truths around its role in the energy transition
Will hydrogen be the skeleton key to unlock a carbon-neutral world? Subscribe to the weekly Hydrogen Insight newsletter and get the evidence-based market insight you need for this rapidly evolving global market
Gas distributor Cadent's proposal to replace natural gas in 2,000 houses for a two-year trial in Whitby as part of a hydrogen village "competition" engineered by the UK government has been fiercely opposed by many in the area, who are concerned about safety, cost and a perceived lack of public consent.
The matter is a controversial local issue, but also stands as a barometer for the future of hydrogen heating more generally, both in the UK and elsewhere.
Residents had no qualms about venting their frustrations at a packed Ellesmere Port Civic Hall as a panel of independent experts and hydrogen heating advocates spoke and answered questions from the 400-strong audience.
Influential energy analyst Michael Liebreich and University of Cambridge mechanical engineering professor David Cebon drew attention to the now-37 independent studies showing that hydrogen boilers would require about five times more renewable energy than heat pumps — likely making them significantly more expensive to run.
"This trial is entirely pointless in terms of proving whether hydrogen is the most cost-effective way of decarbonising homes," Liebreich told the audience. "Every single systems analysis from every single expert who is not paid for by the gas industry or the heating industry has concluded that hydrogen plays little or no role.
"The thing that it's intended to do, though, is maintain the debate and discussion and the delay [of decarbonisation]. If you're running a gas network organisation, as our next speaker [Cadent head of strategy, Angela Needle] does, what you really want is to continue to harvest profits off that. If you invest today in a gas distribution network, you get to charge 6% per year for 45 years on that investment and that's until 2068."
In the face of angry shouting from disgruntled residents, Needle argued that hydrogen does have a role to play alongside heat pumps, saying that only seven of the aforementioned independent studies were carried out in the UK.
"Of those seven, half of them do talk about some role for hydrogen, so we're not talking about it being either heat pumps or hydrogen," she said. "We're really talking about understanding why we need a bit of both."
But Cebon, who was greeted with cheers from an audience that had seen him speak at previous online events about the trial, argued that in order to decarbonise domestic heat, the UK would need 385GW of renewable energy capacity (a figure that was disputed by other speakers at the event) — six times the amount it has now.
"The fossil fuel industry knows that this isn't going to happen," he said, going on to accuse Cadent and other hydrogen proponents of trying to perpetuate the use of grey hydrogen made from unabated natural gas instead.
Going on to recite a list of institutions and studies that have poured cold water on hydrogen for domestic heating, including the UK House of Lords Select Committee and the International Renewable Energy Agency, Cebon echoed Liebreich's comments about a lack of evidence in support of it.
"If we consider ourselves to be an evidence-based policymaking country, which the government does, how much evidence do you need?" he asked.
Alongside other hydrogen heating proponents, including Dr Gordon Andrews, professor of chemical engineering at the University of Leeds, Needle drew attention to the local area's high density of heavy industry, pointing out that hydrogen production will be happening anyway to meet demand from both energy storage and industrial decarbonisation.
"But that doesn't mean you put it in people's home for domestic heating," Liebreich responded.
He advocated for both heat pumps and district heating, which he said would be an ideal solution for areas such as Ellesmere Port, where industry produces a lot of waste heat.
"The right answer for me is to use a low-temperature shared loop, so instead of having a Cadent gas main down the road, maybe you have a Cadent heat network," he said. "That's the option that ought to be offered alongside this."
Turning to Needle, he added: "This is, by the way, what you should be doing with your business," to which she responded dryly that Cadent "might have an empty [gas] pipe soon".
Needle was at pains to point out to residents that they cannot stay on fossil gas forever.
"We could be using [the £1bn ($1.2bn) the UK spends each year on curtailed wind energy] to make hydrogen to heat your homes using pipes that already exist that we know can transport hydrogen," she said. "This is about looking at how we can reuse what you have already paid for, and if you don't want it, it will be taken away. The gas network will be decommissioned. We're thinking about the options we've got available. We're providing you with a choice."
But these arguments appeared to have little success in persuading the hostile audience, who were repeatedly asked to quieten down by meeting chairman Louise Gittins, leader of the local council, Cheshire West and Chester (CWAC).
And anger reached fever pitch among the crowd when Needle sought to reassure householders that Cadent would not force entry to people's homes to cut off their gas supply for the hydrogen trial — as an amendment in the UK enengy bill currently passing through Parliament would allow them to do as a last resort.
"We have no plans to do that," she said emphatically, adding: "it's not the right thing to do."
But when Liebreich pointed out that it would take just one resident to refuse entry to compromise the safety of the gas network, she was forced to admit that Cadent did not "want" to do it.
The hostility was not just reserved for the gas distributor, however. Some local councillors faced a wall of jeers as they claimed credit for residents' victory last week in securing a public vote on whether the village trial should go ahead.
Local campaigners told Hydrogen Insight — the only media present, aside from the BBC, which was filming for a future documentary — that many councillors have persistently refused to engage with residents' concerns after the council endorsed the project early on.
CWAC chief executive Andrew Lewis said that the council's initial support for the project was based around its eagerness to address the climate emergency.
Largely, councillors at the meeting appeared to be mostly in the dark about the implications of the hydrogen trial, telling the heckling audience that they had learnt a lot from the meeting and were on the residents' side.
Unanswered questions and safety concerns
As part of the trial, Cadent has offered those who do not want to opt for hydrogen the chance to have a heat pump fitted to their home. But while hydrogen boilers, cookers and fires will be given to trial participants for free, and the H2 pumped through Cadent's pipes will cost residents no more than natural gas, there is still no clear indication as to whether the company will subsidise the cost of electricity to run the heat pumps if that proves to be more expensive than fossil gas during the trial.
What is more, Cadent will only fund heat pumps installed by British Gas, Needle said.
In January, she had hinted that she might consider allowing residents to choose their own heat pump installer, after residents said they did not trust British Gas, Cadent's partner, to do a good job.
Both Needle and local officials expressed their disappointment that no-one from the UK's central government, which commissioned the hydrogen village competition, had turned up to answer questions.
According to Gittins, a speaker from the newly formed Department for Energy Security and Net Zero had been scheduled to appear but pulled out late last week, sending a written statement instead. An empty chair was put out in their place.
Needle in particular appeared frustrated that she could not say whether hydrogen would be subsidised after the trial ends, explaining that without firm direction from the government, Cadent would have no choice but to revert residents who choose hydrogen back to gas afterwards.
"We've been really trying to get out of government what their longer-term strategy will be on how hydrogen will be sold to residents, so we can understand whether there will be a subsidy in the long run," she told the audience. "But because they can't make that decision just yet, you'll switch back to natural gas."
And Lewis criticised the government's approach to the hydrogen village trials, which will either go ahead in Whitby or at Northern Gas Networks' project in Redcar, northeast England.
"We think it was a mistake to run this as a competition between gas network providers," he said. "Of course the gas network providers need to be part of this process. But we would have rather had a much stronger partnership approach with central government."
He added: "We've reached out to Redcar and made common cause with them. Because actually this shouldn't be done through a competition process. It was particularly problematic at the beginning, when the government swore us to secrecy about the process, which was totally inappropriate and we did push back on that, did encourage much greater transparency on the later part of the process."
Big questions now remain about the Whitby residents' vote on the trial — which will be facilitated by CWAC, with council leaders pledging to ensure that residents have a say in how the question is framed.
Both Tom Collins, hydrogen lead at boiler maker Worcester Bosch, and Mark Neller at engineer Arup, which ran the UK Hy4Heat safety assessment project in 2021, sought to reassure the restive audience that hydrogen would be safe to use in their homes, with senior Aberdeen University chemical engineering lecturer Tom Baxter challenging the methodology used in that safety study.
Collins was very frank about what would happen in the event of a hydrogen explosion, saying — to heckling from the audience — that the explosion might be more likely but it would not be as harmful.
And hydrogen heating would also reduce harm from carbon monoxide emissions which are, he said, the main cause of gas-related deaths, rather than explosions.
But while Collins appeared to put forward a robust argument on the safety of H2 boilers, there were still few answers about the safety of hydrogen fires and hobs, with very little discussion about emissions of nitrous oxides (NOx) — powerful greenhouse gases harmful to human health that are higher in H2 flames than methane flames.
And Liebreich appeared to have the final word on safety, when he pointed out that heat pumps will not explode at all.
"Hydrogen in the home can be made as safe as natural gas," he said. "[But] that is not safe... it will still produce nitrous oxides."
UPDATED: to reflect that some speakers, not nearly all, disputed David Cebon's 385GW estimate