An academic paper published in September, claiming no conflict of interest, made several recommendations to policymakers on the use of hydrogen for heating.
On Thursday, the Boston Globe revealed that a business lobbyist and a US company with fossil gas interests, National Grid, were allowed to review and suggest changes to the text before the University of Massachusetts study was published — and that National Grid and other gas companies had actually funded the paper.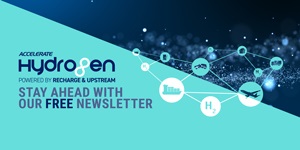 Hydrogen: hype, hope and the hard truths around its role in the energy transition
Will hydrogen be the skeleton key to unlock a carbon-neutral world? Subscribe to the weekly Hydrogen Insight newsletter and get the evidence-based market insight you need for this rapidly evolving global market
According to the Boston newspaper, documents obtained via a public records request show that most of the funding had actually come from companies in the gas and pipeline industry, including National Grid, Eversource and Enbridge — which have staked their futures on the large-scale adoption of hydrogen — via the Associated Industry of Massachusetts (AIM) Foundation.
The study did declare that it had been funded by the AIM Foundation, a local business association, but noted: "Any opinions, findings, conclusions or recommendations expressed in this report are those of the authors and do not reflect the views of the AIM Foundation or the stakeholders interviewed."
And it added: "The authors declare that the research was conducted in the absence of any commercial or financial relationships that could be construed as a potential conflict of interest."
But emails uncovered by the Boston Globe showed that "some of the study's recommendations were substantially written by the lobbyist".
And the newspaper added: "Unlike the environmental advocates listed as stakeholders by the report authors, the specialists from National Grid were invited to provide feedback and comments on an early draft of the study."
The paper — entitled The viability of implementing hydrogen in the Commonwealth of Massachusetts, which was published in the peer-reviewed journal Frontiers in Energy Research — makes no claims that hydrogen should be used for heating, yet concludes with several recommendations for state policymakers to:
Develop a hydrogen policy integrating hydrogen in the thermal sector in Massachusetts;
Create a pilot program for gas distribution companies to mix hydrogen with natural gas for thermal delivery;
Make sure the gas pipeline system is ready for use when green hydrogen becomes available for thermal needs, and make sure the state's programme to safeguard the gas system is upgraded with hydrogen-compatible standards;
Create subsidies for green hydrogen that can be utilised by natural gas suppliers.
The paper even states that "direct use of renewable electricity for heat and power should be a first consideration, when possible and economical, rather than using renewable energy to generate fuel or for storage because of round-trip efficiency losses".
It then goes on to list challenges for hydrogen implementation that "need to be overcome in order to be commercially mature", explaining that "a wholesale shift to change to a 100% hydrogen system would require a significant investment in infrastructure and technology".
The study points out that hydrogen causes embrittlement cast-iron pipes, which makes up 13% of pipelines in Massachusetts, and that there is no academic consensus on whether steel pipes — a further 38% of the state's total — are suitable for H2.
"For the hydrogen thermal heating sector to be successful, replacement of old and insufficient pipelines for hydrogen blending needs to be performed, more research needs to be done on higher blend ratios of hydrogen, and appliances may need to be redesigned or retrofitted to operate on hydrogen-natural gas blends or pure hydrogen."
A recent peer-reviewed meta-analysis of 32 independent studies into the decarbonisation of space and water heating found that each concluded that hydrogen was not a cost-effective large-scale solution, and that heat pumps were a better option — requiring five to six times less renewable energy than hydrogen boilers burning green H2.
"Hydrogen for heating necessitates more energy supply infrastructure, uses more resources and requires more land," the meta-analysis noted. "Hydrogen use for domestic heating is less economic, less efficient, more resource intensive, and associated with larger environmental impacts."
Cornell University professor Robert Howarth told the Boston Globe: "My personal take is this should not have been published in a peer-reviewed journal as it is, because I think the presentation is biased, slanted, and misleading in a way that's hard to defend academically."
The University of Massachusetts stands by the study.