A joint statement released by G7 climate ministers on Sunday said that the use of clean hydrogen should be focused on "hard-to-abate sectors", after rebuffing host Japan's attempts for the group to say that the co-firing of ammonia in coal power plants is a green solution.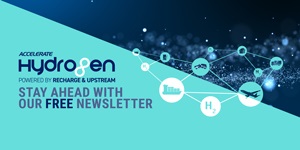 Hydrogen: hype, hope and the hard truths around its role in the energy transition
Will hydrogen be the skeleton key to unlock a carbon-neutral world? Subscribe to the weekly Hydrogen Insight newsletter and get the evidence-based market insight you need for this rapidly evolving global market
"We recognise low-carbon and renewable hydrogen and its derivatives such as ammonia should be developed and used where they are impactful as effective emission reduction tools to advance decarbonisation across sectors and industries, notably in hard-to-abate sectors in industry and transportation," said the communique.
As Hydrogen Insight reported last week, an early draft of the statement characterised the addition of ammonia to coal-fired power as an "effective emissions reduction tool", which reportedly received pushback from the UK, France and Canada.
The final statement said: "We also note that some countries are exploring the use of low-carbon and renewable hydrogen and its derivatives in the power sector to work towards zero-emission thermal power generation if this can be aligned with a 1.5°C pathway and our collective goal for a fully or predominantly decarbonised power sector by 2035, while avoiding N2O as a GHG [greenhouse gas] and NOx in general as a regional air pollutant and precursor to tropospheric ozone."
Burning ammonia produces nitrogen oxides (NOx), including N2O (nitrous oxide), which is 273 times more potent a greenhouse gas than carbon dioxide over a 100-year period.
NOx are harmful to human health and react with oxygen in the lower atmosphere (troposphere) to form ozone, which then acts as a greenhouse gas.
It is possible to capture large proportions of NOx post-combustion, but this will increase the costs of generating power.
The seven countries also pledged to develop a transparent global hydrogen market based on "reliable international standards and certification schemes".
"We will enhance our efforts to develop the rule-based, transparent global market and supply chains based on reliable international standards and certification schemes while adhering to environmental and social standards, in particular with regard to water use conflict in diverse ways including liquefied hydrogen and liquid organic hydrogen carriers, and promote organic collaboration between supplier and consumer countries to reduce costs," it says.
"We affirm the importance of developing international standards and certification including for a GHG calculation methodology for hydrogen production and mutual recognition mechanism for carbon intensity-based tradability, transparency, trustworthiness and sustainability."
The 36-page communique also welcomes last week's International Energy Agency report, Towards hydrogen definitions based on their emissions intensity, which warned that differing national clean hydrogen standards "risk becoming a barrier for the development of international hydrogen trade".
It also states that the seven countries will ensure that projects to invest in the natural-gas sector to address market shortfalls and high prices in the wake of "Russia's war of aggression against Ukraine" will be integrated into national hydrogen strategies.
It also makes statements about the importance of taking action to reduce the cost gap between clean hydrogen and fossil fuels through research & development and "enabling infrastructure", while phasing out coal-fired power as quickly as possible.
"[We] reaffirm our commitment to achieving a fully or predominantly decarbonised power sector by 2035, and prioritising concrete and timely steps towards the goal of accelerating the phase-out of domestic unabated coal power generation in a manner consistent with keeping a limit of 1.5°C temperature rise within reach and urge others to join us.
"We call on and will work with other countries to end new unabated coal-fired power generation projects globally as soon as possible to accelerate the clean energy transition in a just manner."
Last week, non-profit organisation TransitionZero issued a report that accused Japanese government officials of "misleading" Southeast Asian nations about the emissions reductions from burning green ammonia in coal-fired power plants, despite evidence that it could be more polluting than coal alone.
Co-firing ammonia in coal plants would also be a far more expensive method of reducing emissions than simply using solar or wind power, it explained.
The G7 (Group of Seven) nations are the US, Canada, France, Germany, Italy, Japan, the UK, while the EU is also present as a "non-enumerated member".