World leaders including US president Joe Biden have used the annual G7 summit in Japan this weekend to call for the use of renewable and low-carbon hydrogen to be prioritised in "hard-to-abate" sectors such as industry and transport, noting that it should be used only where it can be "impactful" as an effective emissions reduction tool.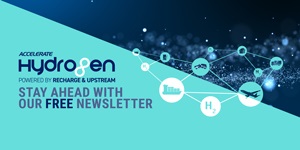 Hydrogen: hype, hope and the hard truths around its role in the energy transition
Will hydrogen be the skeleton key to unlock a carbon-neutral world? Subscribe to the weekly Hydrogen Insight newsletter and get the evidence-based market insight you need for this rapidly evolving global market
But the G7 leaders have also endorsed public financing of fossil gas infrastructure as long as it can later be converted to hydrogen — and given a grudging acknowledgment, but not endorsement, of Japan's use of hydrogen in the power sector.
The heads of state from Germany, Italy, Japan, the UK, Canada, the US and France, as well as the EU, also emphasised the need for international standards and certification for low-carbon and renewable hydrogen, based on a common methodology to calculate lifetime greenhouse gas emissions (GHG).
"We recognise that low-carbon and renewable hydrogen and its derivatives such as ammonia should be developed and used, if this can be aligned with a 1.5°C pathway, where they are impactful as effective emission reduction tools to advance decarbonization across sectors and industries, notably in hard-to-abate sectors in industry and transportation, while avoiding N2O [nitrous oxide] as a GHG and NOx as air pollutant," read a communiqué from the summit, held in Hiroshima on Friday.
The statement effectively rubber stamps similar calls made by the G7 climate ministers earlier this year, similarly giving short-term approval for public funds to be used to build liquefied natural gas (LNG) terminals and other gas infrastructure in the name of energy security — with the tentative proviso that they are eventually converted to hydrogen.
But the climate ministers' pledge to reduce the cost gap between fossil fuels and low-carbon and renewable hydrogen was absent for the G7 leaders' statement.
And, in a concession to their Japanese hosts, the G7 leaders acknowledged the efforts of some countries to explore the use of hydrogen in the power sector — despite Japan's programme of co-firing coal with hydrogen-derived ammonia attracting significant criticism.
"We also note that some countries are exploring the use of low-carbon and renewable hydrogen and its derivatives in the power sector to work towards zero-emission thermal power generation if this can be aligned with a 1.5°C pathway and our collective goal for a fully or predominantly decarbonized power sector by 2035," said the G7 heads of state communiqué.
This also mirrors the climate ministers' April statement, which was originally drafted to be much more generous to hydrogen use in the power sector, but was eventually toned down at the behest of climate ministers from the UK and Canada, among others.
Resource-starved Japan is keen to integrate ammonia and hydrogen into its power sector so it can keep its existing coal fleet online. But last year the programme was slammed by consultancy BNEF for being "expensive and very dirty", while data analysts at Transition Zero this year accused it of misleading developing countries about the emissions reduction benefits.
Japan's wider Hydrogen Strategy has also been panned, with one Tokyo think-tank branding it a "fantasy" that prioritises all the wrong sectors does almost nothing for decarbonisation.