Last week, Britain's gas network operators released a report entitled: A hydrogen vision for the UK, which claimed to explain"how the evolution of a UK-wide hydrogen network can unlock economic growth, provide consumer choice and bolster energy security".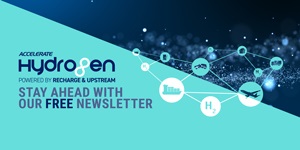 Hydrogen: hype, hope and the hard truths around its role in the energy transition
Will hydrogen be the skeleton key to unlock a carbon-neutral world? Subscribe to the weekly Hydrogen Insight newsletter and get the evidence-based market insight you need for this rapidly evolving global market
But hidden deep in the paper — which was issued by the trade body Energy Networks Association (ENA) and lists the four British gas distributors and the national gas transmission operator as "contributing partners" — is a mention of an ongoing study "exploring whether today's gas network can be converted to transport hydrogen in the future".
With opponents of hydrogen heating fearing that tiny H2 molecules — which are eight times smaller than methane molecules — will leak out of gas pipes, joints and valves, Hydrogen Insight asked the ENA what needs to be done to the gas network to ensure it can safely be used to pump 100% hydrogen.
The ENA declined to answer that question directly, with a spokesman instead stating that the gas network operators are "confident" that a 100% hydrogen network is feasible.
He also pointed to an ongoing "programme of work" being carried out by the gas networks that has been designed to provide evidence of the safety of repurposing existing gas networks, with all the findings to be reviewed by the UK's Health and Safety Executive by the end of next year.
But such uncertainty has not prevented the ENA from making claims that ring with certainty.
"The gas networks are ready to play their part in the UK's energy future. They have a plan, know what is needed to deliver it [our italics] and are taking the necessary steps to do just that," said ENA chief executive Lawrence Slade in the foreword to the report.
If the gas networks do indeed know how to deliver the safe repurposing of today's gas pipeline infrastructure for 100% hydrogen, they are certainly keeping it quiet.
There are further claims in the report that do not seem to be supported by independent evidence.
It states that 17 million UK homes will be supplied by hydrogen in 2050, compared to 14 million using electric alternatives for heating.
This is despite at least 37 independent studies showing that there will be no significant role for hydrogen heating due to the high costs involved — and not a single study looking into the decarbonisation of heat in buildings has found otherwise.
The ENA instead points to a study that it commissioned in 2019, entitled: Pathways to Net-Zero: Decarbonising the Gas Networks in Great Britain, which focused on system costs, rather than consumer heating bills, and in which two thirds of the hydrogen supply would come from blue H2 made from fossil gas — at 2018 pre-crisis gas prices.
That study, carried out by Navigant Consulting, concluded that a "balanced approach" that uses hydrogen to heat about half of the country's buildings, "is the most cost-effective way to decarbonise, producing an estimated saving of around £13bn [$14.3bn] a year by 2050 in GB [Great Britain] alone".
Yet a previous study by National Grid have shown that upgrading the electricity networks for all-electric heating and upgrading the gas networks to allow hydrogen heating would cost roughly the same by 2050.
And with independent studies showing that hydrogen heating would increase consumer costs by 70-300% — and the ENA report itself making no mention of the impact on consumer bills — the £13bn annual saving seems a rather optimistic assessment.
James Earl, director of gas at the ENA, admitted as much in a LinkedIn post about the report last week, writing: "This vision represents an optimist's view of the future and illustrates the significant contribution that hydrogen can make to our society."
He added that the 12-page section in the report devoted to maps of future UK hydrogen networks in 2030, 2045, 2040, 2045 and 2050 is "not intended as a rollout plan, but instead is a vision for what hydrogen can bring to the energy system, to our economy and to the end consumer if it scaled up and connected through pipeline networks".
The ENA report calls upon the UK government:
to publish a strategic policy statement on hydrogen this summer
to show "high levels of political commitment… to hydrogen network infrastructure development";
to produce a new industry framework for the rollout of hydrogen for heating;
to enable legislation for hydrogen transportation and storage by spring 2024;
to make a "positive decision on blending" up to 20% hydrogen into the gas network this year
to empower gas and electricity regulator Ofgem to enable "regulation and funding of hydrogen infrastructure now".
The report's contributing partners are gas distributors Cadent, Northern Gas Networks, SGN and Wales & West Utilities; National Gas Transmission; Mutual Energy, which operates the Scotland-to-Northern Ireland gas pipeline; and the ENA itself. No independent consultancy was involved this time.