Green hydrogen producers in and outside the EU will have to prove that their electrolysers have been powered by renewable energy on a quarterly basis — rather than every hour, as initially proposed — until 2028, according to the European Commission's "final proposal" for the Delegated Act.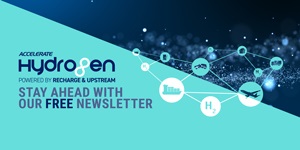 Hydrogen: hype, hope and the hard truths around its role in the energy transition
Will hydrogen be the skeleton key to unlock a carbon-neutral world? Subscribe to the weekly Hydrogen Insight newsletter and get the evidence-based market insight you need for this rapidly evolving global market
This is the document that will set the rules and regulations for the production of green hydrogen and its derivatives, known in EU jargon as "renewable fuels of non-biological origin" (RFNBOs).
It is of vital importance to the global H2 industry, because until the Delegated Act has been signed off by EU member states, developers are unlikely to make final investment decisions on projects in case the H2 produced would not qualify as "green" and would therefore not be eligible for the EU's planned Contracts for Difference subsidies.
And as the rules will equally apply to hydrogen exported to the EU — which plans to import 10 million tonnes of green H2 annually by 2030 — the impact of the decision has worldwide significance.
The new draft document — which still needs to be approved by member states — proposes that renewables usage in green hydrogen production is proved on a quarterly basis. In other words, that the amount of renewable energy purchased in each quarter of the year is equal to the amount of electricity used to produce H2.
This rule would be in place until the end of March 2028 — and then replaced with the hour-by-hour correlation.
The additionality principle — that all renewable energy used to produce green hydrogen must be new, in order not to cannibalise the existing clean electricity supply — remains in place.
The original hour-by-hour plan was rejected by the European Parliament in October after lobbying by trade group Hydrogen Europe, which had argued that it was unworkable and would make green H2 production unnecessarily expensive. It had instead campaigned for the EU to agree to month-by-month correlation, rather than the quarterly basis proposed by the parliament.
By contrast, many green-minded organisations, including Google, Iberdrola, WindEurope and Transport & Environment (T&E) had recently lobbied to bring back the hourly temporal correlation.
T&E has described the EU's new hydrogen plan as "unsustainable", accusing the European Commission of "caving into industry pressure to relax rules for green hydrogen production, meaning hydrogen developed in the next four years will be allowed to use electricity from coal and gas".
"Combined with increased demand for electricity to make the new hydrogen, this will make the energy grid dirtier and put pressure on household energy bills... the Commission's plan may well end up doing more harm than good."
The draft Delegated Act explains: "Implementation of temporal correlation is hampered in the short term by technological barriers to measure hourly matching, the challenging implications for electrolyser designs, as well as the lack of hydrogen infrastructure enabling storage and transportation of renewable hydrogen to end users in need of constant hydrogen supply.
"In order to ramp-up the production of [RFNBOs]... the criteria on temporal correlation should therefore be more flexible until 31 March 2028, allowing market players to put in place the necessary technological solutions."
Further explaining its decision to move to quarterly correlation, it adds: "Due to the fluctuating nature of some sources of renewable energy including wind power and solar power, as well as congestion of the electricity grid, renewable electricity may not be constantly available for the production of renewable hydrogen. It is therefore appropriate to set out rules that ensure that renewable hydrogen is produced at times and in places where renewable electricity is available."
The document explains that stored renewable electricity will also be acceptable, along with power used "at times when electricity prices are so low that fossil-based electricity generation is not economically viable and, therefore, additional demand for electricity triggers more renewable electricity production and does not trigger an increase in fossil electricity generation."
It does, however, add that the temporal correlation "should become stricter when markets, infrastructures and technologies allowing for a quick adjustment of hydrogen production and the synchronisation of electricity generation and hydrogen production become available".
That is why the quarterly additionality rule would only apply until April 2028.
The draft document has been published in full by T&E, which refers to it as the European Commission's "final proposal". The EC itself has not released the document.
This article was updated to add that the hourly correlation would apply from 1 April 2028.