A British coalition of natural-gas pipeline operators, boiler manufacturers and hydrogen trade bodies have joined forces behind a UK-wide H2 heating advocacy campaign called "Hello Hydrogen" with a view to shoring up public support for hydrogen boilers, despite growing disquiet about the costs and viability of widespread use.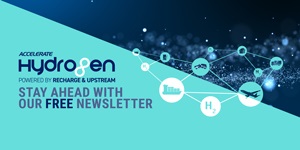 Hydrogen: hype, hope and the hard truths around its role in the energy transition
Will hydrogen be the skeleton key to unlock a carbon-neutral world? Subscribe to the weekly Hydrogen Insight newsletter and get the evidence-based market insight you need for this rapidly evolving global market
Launched yesterday, Hello Hydrogen aims to promote hydrogen heating as an alternative to "expensive" and bulky alternatives — most likely meaning heat pumps — as well as lobbying for government subsidies to this end.
But many of the campaign's claims do not stand up to scrutiny (see below).
Choices
Boiler manufacturers in the UK have been busy developing both pure-H2 boilers and "hydrogen-ready" natural-gas boilers, which Hello Hydrogen is championing as the most convenient option for consumers worried about the disruption associated with decarbonised domestic heating.
The campaign is headed up by Cadent's head of strategy, Angela Needle, who said that the public education campaign would centre on consumer choice.
"We want households to know that there will be numerous ways to wake up their radiators or cook their dinner and hydrogen could be the right choice for them," she said. "For too long, consumers have only heard about expensive options that take up lots of space, to make their homes greener. We want them to know other, more affordable, choices will be available."
A heat pump installed today would bring household bills down, reduce gas imports and slash emissions. Hydrogen could raise all three
The announcement comes as some residents of Cadent's proposed trial Hydrogen Village in Whitby, Cheshire, have formed a campaign group opposing the scheme — claiming they have been told they have no choice but to participate as their existing gas supply is being replaced with H2.
And questions remain on some of Hello Hydrogen's claims about the expense of alternatives, especially around space and cost.
Air-source heat pumps, which are located on the outside of a property, are about the same size as a domestic washing machine, with additional indoor space required for heating water — the equivalent to a large gas-heated hot water tank and its piping.
And while the upfront cost of installing a heat pump in the UK remains nominally high — around £5,000 with government subsidy — compared to a roughly £2,000 hydrogen-ready boiler installation, costs are expected to come down rapidly in future, as the heat-pump sector scales up.
Earlier this year, Octopus Energy's head of external affairs, Clem Cowton, reported that the UK utility was already carrying out some £2,000 heat pump installations, and was not advocating for the government subsidy to remain much longer.
Hello Hydrogen also seems to ignore the high running costs of burning clean hydrogen, which if green, would require five to six times more renewable electricity than heat pumps to produce the same amount of heat, or, if blue, would cost consumers almost twice as much as using fossil gas by 2030.
It is also mentioning the high costs of converting the national gas grid to be fit for hydrogen, which are said to be £190bn, when extrapolating from the estimates made in the gas industry's H21 Leeds City Gate report. Independent analyst Michael Liebreich argues that this figure is "hopelessly optimistic" and that it would definitely not be cheaper than the cost of switching gas-heated homes to heat pumps and district heating.
Moreover, a recent peer-reviewed study of 32 independent studies into the decarbonisation of domestic heating found that none of them supported the widespread use of hydrogen, leaving the campaign group open to accusations that it is simply attempting to prolong the lives of its members' assets.
'Concerning'
Richard Lowes, a senior associate at the Regulatory Assistance Project and research fellow in the University of Exeter's Energy Policy Group, warned that the supply constraints around hydrogen add an extra layer of uncertainty to the consumer investment case.
"I find this quite concerning from a consumer interest and trust perspective," he told Hydrogen Insight. "There's no guarantee [clean] hydrogen will ever be available and heat pumps have been repeatedly shown, over their lifetimes, to be more cost effective than burning hydrogen for heat.
He added: "The predicted high costs of hydrogen fuel, if it ever arrives to homes, should concern anyone interested in poverty. There would also be costs and hassle needed to make homes and gas grids suitable for hydrogen.
"For space constrained houses, plenty of cheaper non-gas solutions exist, including widely used heat networks. A heat pump installed today would bring household bills down, reduce gas imports and slash emissions. Hydrogen could raise all three."
The UK government has floated the idea of levying the UK's existing gas-network users to subsidise the conversion to H2 — but has said it will not make a decision on its policy on hydrogen in domestic heating until 2026 — by which time the ruling Conservatives may well be out of government.
Funders of the Hello Hydrogen campaign include all four UK gas distributors — Cadent, Northern Gas Networks, Wales and West Utilities and SGN; boiler manufacturers Baxi, Worcester Bosch, Vaillant and Ideal; and British Gas, the UK's biggest energy supplier. The gas distributors and boiler makers face a bleak future if fossil-gas heating is replaced by all-electric solutions.
The campaign group, which says hydrogen heating would create jobs in the UK, also has support from some of the UK's general labour unions, including GMB and Community, as well as industry bodies Hydrogen UK and the Energy Utilities Alliance, whose members are largely involved in the fossil-fuel sector.