Blending hydrogen into the natural-gas grid would raise heating bills for consumers during a cost of living crisis, do little to reduce emissions and will not stimulate demand for clean H2 where it is needed, according to a new open letter to UK energy secretary Grant Shapps.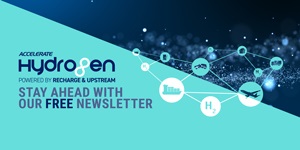 Hydrogen: hype, hope and the hard truths around its role in the energy transition
Will hydrogen be the skeleton key to unlock a carbon-neutral world? Subscribe to the weekly Hydrogen Insight newsletter and get the evidence-based market insight you need for this rapidly evolving global market
The letter, penned by a coalition of energy companies, heat pump installers, charities and non-profit organisations, is a response to a recent report by the UK's "hydrogen champion", Jane Toogood — a senior industry executive handpicked to act as an independent adviser to the government — which claimed that H2 blending "is essential in the near term to enable the hydrogen economy to meet its targets and achieve critical mass".
Toogood, whose day job is chief executive of catalyst technologies at chemicals company Johnson Matthey, wrote in last month's report, Recommendations to government and industry to accelerate the development of the UK hydrogen economy: "Blending potentially aids investment, reduces emissions, enables supply and demand to be balanced and facilitates early experience with hydrogen, including in the gas National Transmission System (NTS), subject to satisfactory demonstration of the safety case.
"Blending must be available by 2025 to unlock investment in hydrogen production."
But the open letter — signed by utility Octopus Energy, charity Greenpeace, think-tank E3G and others (see list below) — said it fundamentally disagreed with Toogood's recommendations on hydrogen blending and heating.
"This puts the early costs of building the hydrogen economy on the shoulders of consumers, who will bear the costs of higher energy bills and costs of conversion… As hydrogen is more expensive than the gas currently used to heat most UK homes, a 20% blend [of H2] can only raise consumer prices.
"Raising energy bills during a cost of living crisis is the wrong way to develop industrial demand for hydrogen."
It also points out that due to hydrogen's lower energy density by volume than natural gas, "consumers will have to burn 16% more of the blended mix to create the same heat energy".
"This means that fuel prices will rise by at least 16% [if hydrogen costs the same as natural gas] and that the savings in greenhouse gas emissions will be nowhere near 20% — but closer to 7%."
Clean hydrogen is actually more expensive to produce than natural gas without subsidies, so could be considerably more costly to consumers.
The letter continues: "Blending could create greenwash as the public are told that 'gas has gone green', when in fact 'hydrogen-ready boilers' will continue to burn fossil fuels for decades to come. This could delay investment into genuinely zero carbon heating technologies."
And it adds: "Blending will not encourage strategic deployment of demand-side technologies in sectors like power generation, industrial processes, and aviation, where hydrogen could play a more cost-effective role in meeting net zero. Without a strategic long-term vision for the hydrogen economy, blending could risk locking-in hydrogen for domestic heating at the expense of other sectors."
The recommendation in Toogood's report for all new gas boilers to be hydrogen-ready "will enable 'greenwashing' for fossil-fuel boilers and prolong the impacts of heating on carbon emissions and air quality", the letter says.
Misleading claims
The coalition says that some of Toogood's claims regarding heat pumps are misleading.
"There is a suggestion that heat pumps are not a viable solution for all properties "such as hard-to-insulate properties", but this claim has been disproven by the government-funded Electrification of Heat project, which found that there is no property type or architectural era that is unsuitable for a heat pump."
Toogood's report also claimed that "some whole system studies indicate that hydrogen heat pathways could be cheaper [than heat pumps] in certain circumstances".
But the authors of the letter point out she does not cite any such study "and in fact the majority of independent reports suggest the opposite".
"Recent published whole system studies from Imperial College and Carbon Trust have found that hydrogen imposes significantly higher costs at a system and consumer level than electrification.
"The House of Commons Science and Technology Select Committee has concluded hydrogen will have at most a limited role in heating homes."
Heat pumps would require five to six times less renewable energy to provide the same amount of heat as boilers burning green hydrogen, which is why at least 37 independent studies have concluded that H2 will not play a significant role in heating, and none have recommended its usage at scale.
Toogood's recommendations on hydrogen blending were previously described as "idiotic" by influential independent analyst Michael Liebreich.
The open letter was signed by:
Think-tanks
E3G
Sustainability First
Green Alliance
Charities/non-profits
Greenpeace
Friends of the Earth
WWF-UK
MCS Foundation
Nesta
Fuel Poverty Action
Global Witness
Fair Energy Campaign
Positive Money
UK Green Building Council
Residents Against Whitby Hydrogen Village Trial
Hydrogen Sussex (signed by chair Abigail Dombey)
Energy companies
Octopus Energy
Ambue
EP Group
Heat pump manufacturers and installers/trade associations
Kensa Group
Ground Source Heat Pump Association
Heat Pump Federation
ICAX
Rendesco
UPDATED: to clarify signatory categories