Using hydrogen for heating and cooking is "unlikely to be the way forward" for the UK, the country's energy minister has said, in a statement that casts doubt on the future of the country's controversial hydrogen heating trial programme — and especially plans to expand it fivefold to 10,000 homes.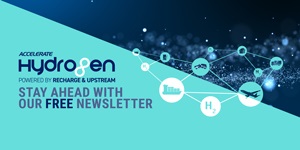 Hydrogen: hype, hope and the hard truths around its role in the energy transition
Will hydrogen be the skeleton key to unlock a carbon-neutral world? Subscribe to the weekly Hydrogen Insight newsletter and get the evidence-based market insight you need for this rapidly evolving global market
Grant Shapps, who has held been in charge of energy policy in the UK since October 2022 and has presided over controversial efforts by government and the gas industry to pioneer a hydrogen heating trial across 2,000 properties, said in an interview with political magazine Politico that he had changed his views since coming into office.
"I came in [to this current role] thinking, because this was the narrative that was around, that one day hydrogen will fuel homes," he said. "I think that's unlikely to be the way forward."
"We do think the hydrogen economy is part of the future," he declared, but added that hydrogen is likely "a better bet for heavier industry" and transport.
Shapps' statement runs counter to a prevailing government narrative that has sat firmly on the fence on hydrogen in domestic heating for months, ahead of a final decision on whether to allow its use in homes, which is scheduled for 2026.
But it appears that the UK is nevertheless planning to press ahead with a village-level trial, the two options for which are currently at the design stage and have cost the UK some £9.32m ($11.8m) in public cash so far.
"We're interested [in hydrogen]," Shapps told the publication. "We'll carry out some village trials."
It is not clear whether Shapps' mention of "trials" indicates that both proposals will go ahead, but it does suggest that the government is hesitating on whether to take the trial programme any further, ahead of its 2026 decision — by which point the current administration may not be in power.
As recently as January 2023, the UK's four gas distribution companies were submitting bids to develop a 10,000-home "hydrogen town" trial, at the request of the UK government.
The Department of Energy Security and Net Zero, which Shapps heads up, declined to comment on the hydrogen town expansion when asked by Hydrogen Insight, saying only that it is planning to make a decision on the village trial location later this year.
It also reiterated that the trial would only take place with strong local support, and with the blessing of safety regulators.
The hydrogen village trial programme has seen two gas companies competing to win a bid to test hydrogen heating infrastructure in 2,000 residential properties. Two areas are in the frame: Whitby in the town of Ellesmere Port, northwest England, and Redcar in the country's northeast.
But the backlash to the hydrogen village proposals may have given officials pause for thought.
The local rebellion against Cadent Gas's bid to run a 2,000-home village trial in Whitby has been so strong that the government has been forced to put out a caveat to the trial in which they said it would only go ahead if it had "strong local support".
Residents demanded — and got — a binary poll on whether the trial should go ahead, and with the local MP recently withdrawing his support for the scheme, trial developer Cadent Gas has now substantially changed its proposal in a desperate attempt to bring residents on board.
In Redcar, trial developer Northern Gas Networks (NGN) has had an easier ride, claiming it has 76% support for its proposal. However, an investigation by Hydrogen Insight found that the gas company has only surveyed a maximum of 35% of residents, and that the survey contained some leading questions.
Moreover, Hydrogen Insight has learned that a petition calling for NGN to hold a public debate and a vote on the trial has now received as many verified trial-area signatures as those declared "positive" in NGN's survey.
The current tension over using the fuel in homes comes on the back of a separate row over the government's plans to introduce a so-called "hydrogen levy" onto consumer energy bills in order to subsidise the development of clean hydrogen in the UK.
Many Members of Parliament across party lines have argued that it is unfair to impose an an extra cost onto UK energy bills at a time of sky high-gas and electricity prices.
But the Department of Energy Security and Net Zero has nevertheless reintroduced the measure into the Energy Bill, against the wishes of the advisory upper chamber, the House of Lords, and ministers from the department were defending the measure to journalists as recently as last week.
Shapps indicated in the Politico interview that the government is now exploring alternative options to fund hydrogen subsidies, including using general taxation.
If hydrogen heating is not widespread, the government does not want to see a situation where "a levy is penalising people who don't use it", he said.