The UK's controversial hydrogen heating trial "does not stack up" on its own terms, and neither does hydrogen-powered domestic heating, a once-supportive Member of Parliament (MP) representing constituents in one of the trial areas has told fellow politicians.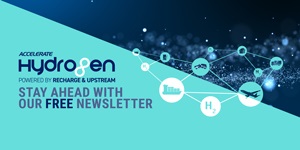 Hydrogen: hype, hope and the hard truths around its role in the energy transition
Will hydrogen be the skeleton key to unlock a carbon-neutral world? Subscribe to the weekly Hydrogen Insight newsletter and get the evidence-based market insight you need for this rapidly evolving global market
Justin Madders, MP for the Ellesmere Port constituency, which encompasses the Whitby hydrogen heating trial zone, slammed the proposed 2,000-home experiment as "selling ice to Eskimos" and called for MPs to consider cancelling it.
"Given the money that has been spent so far on persuading people of the merits of hydrogen in the home, the fact that I and the majority of my constituents are now more sceptical about it, not less, should give everyone food for thought about whether this whole exercise is really just a case of selling ice to Eskimos, and whether it needs to continue at all," he said in a scathing address to the House of Commons last week.
Whitby is one of two areas currently "competing" to host the government's proposed 2,000-property hydrogen heating trial, the other being Redcar in northeast England, despite the fact that no residents in either area were consulted before being put forward.
The stated aim of the trial proposals, which are being managed by Cadent Gas and Northern Gas Networks (NGN) for Whitby and Redcar respectively, is to test the use of 100% hydrogen in pipeline networks and domestic infrastructure such as boilers and gas fires, ahead of a government decision on whether to endorse residential H2 heating in 2026.
Energy regulator Ofgem has granted the companies £14.93m ($18.72m) just for the design stage of the plans, to the fury of residents in Whitby and Redcar, who have complained that they are being used as "lab rats" to perpetuate the use of gas infrastructure that would otherwise become stranded when the energy system electrifies.
Madders singled out the failure of Cadent to persuade Whitby residents of the merits of H2 heating — suggesting that this because there is no case to make.
"I believe that Cadent has been given more than enough opportunity to demonstrate that these trials could be a good thing, but it has failed to take that opportunity," he told his fellow MPs. "That is probably because, at the end of the day, this experiment just does not stack up."
This is first time Madders has publicly criticised the trial on its own terms — or the wisdom of using hydrogen for domestic heating — after hedging for many months in the face of significant backlash against the proposal.
He had previously given his support for the programme on the condition that it had his constituents' consent. After being lobbied fiercely by local residents, he has spent the previous few months backing their campaign for a local ballot on the trial.
The Whitby residents' campaign has been partially successful, securing both a ballot and a public meeting, as well as forcing Cadent to U-turn on its original proposal to cut off domestic gas supply for the trial.
Madders also used his address to press the UK government to use the Energy Bill currently going through Parliament to enshrine its assurance that no trial would go ahead without "strong" public consent.
But energy minister Grant Shapps dodged the request to make such a commitment, although he did acknowledge that using hydrogen for domestic heating carried inherent challenges.
"There are clearly pros and cons in switching to hydrogen for household heating and it will not be appropriate everywhere," he told Parliament. "That is why we want to learn from those trials, but it is also important to recognise that hydrogen for industrial use is a different matter. We are feeling our way into all this."
And although he recognised the opposition to the proposal in Whitby, he appeared to imply that residents in the other trial area in Redcar were in favour of it — despite Hydrogen Insight's investigation that found that only a third of residents have completed NGN's "flawed" survey.
"We have no desire to trial hydrogen with communities that do not want to see disruption," he added. "On the other hand, I know that other communities are keen on it."
NGN claims that its independent survey shows the trial has the support of 75% of Redcar residents, but the survey, seen by Hydrogen Insight, contained at some questions which were highly weighted in favour of hydrogen heating.
The MPs' statements were made as part of a parliamentary debate on the government's Energy Bill, which includes provisions for a hydrogen levy and new powers for gas companies to force entry into residential properties to cut off gas supplies as part of a hydrogen trial — both measures which registered alarm from MPs from both sides of the house.
Caroline Lucas, the UK's only Green Party MP, also came out against hydrogen heating in principle.
"Will [Shapps] accept that using hydrogen for households—for home heating—is very inefficient?", she asked the energy minister. "It is expensive, and it brings safety risks. We do need hydrogen for hard-to-decarbonise sectors, but will the [energy minister] rule out using it in homes?"
Shapps replied: "It is certainly the case that hydrogen comes with complications when it comes to home heating, which is why we have a couple of different trials ongoing to understand some of the impacts. We will know more once those trials have been carried out."