The UK will "very soon" unveil a series of policy announcements on clean hydrogen that will amount to a "Big Bang moment" for the sector, according to UK energy secretary Grant Shapps.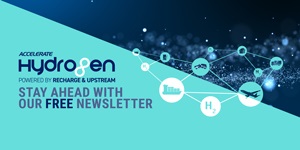 Hydrogen: hype, hope and the hard truths around its role in the energy transition
Will hydrogen be the skeleton key to unlock a carbon-neutral world? Subscribe to the weekly Hydrogen Insight newsletter and get the evidence-based market insight you need for this rapidly evolving global market
During questioning by the House of Commons Environmental Audit select committee last week, Shapps repeatedly stated he could not fully answer some questions because a new hydrogen strategy was imminent.
When asked when the UK would start seeing large-scale production of green or blue hydrogen, he stated: "There's a big bang moment with a lot of information coming your way very soon. You'll actually have actual timescales, almost dates attached to it."
Shapps hinted at what the new policies might involved, stating that he sees "a very strong case" for mixing 20% hydrogen into the natural-gas grid, and that it would be "incredible" to use excess power to produce green or pink H2.
He told the committee that he can lie awake at night looking at a website that gives live data on where the UK's electricity is coming from, and the cost per MWh.
"What's really interesting is at night time, those [cost] figures can turn negative and that can be a windy night where we haven't really got much to do with the energy and how fantastic it will be to, rather than paying energy producers to stop producing... if we could use that energy and convert it into hydrogen at that point in time, that would be incredible.
"The same with nuclear power, you know, when there's high renewables going on and we don't need that baseload, but if you could turn it into hydrogen, then, you know, you can see how this whole ecosystem can, and I think will, be very, very significant in the future."
When questioned about the future role of hydrogen in heating homes — including a recent House of Lords report that concluded it was not a serious option and that the government was perpetuating "misinformation" on the subject — he largely ducked the question.
"Being completely candid with you, I think this is a work in progress," Shapps said.
"We don't know the answer to sort of what we don't know, and we won't know those answers until we've trialed them and we've got some small-scale neighborhood and then village trials and then potentially larger trials that are planned next year and the year after, to look at how hydrogen would really perform in the real world, um, domestic arrangement.
"I've read the [House of Lords] report, they make a very good case on it. I think we have to accept that there may not be a single one-size-fits-all solution to decarbonizing household heating. That's my current view. Again, we'll say more about this very shortly though."
He did, however, declare that he was a heat pump "enthusiast", and was actually looking into fitting one in his own home.
The UK is planning to produce 1GW of green hydrogen and 1GW of blue H2 by the end of 2025, and 10GW of clean hydrogen by 2030, at least half of which will be produced via electrolysis.